WorldVentures Expands To Brazil
September 16, 2019
By Team Business For Home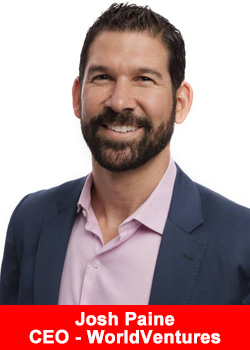 WorldVentures™, the leading direct seller of global travel and leisure club memberships, has just announced that it has recently opened in a new global market: Brazil.
This is an exciting expansion of the company's focus on the Americas, now providing people in Brazil the opportunity to earn income by selling the DreamTrips™ Membership.
Brazilians may now join hundreds of thousands of Independent Representatives across the globe who are excited to market WorldVentures' products.Since 2015, WorldVentures has hosted 100 DreamTrips in Brazil, accounting for thousands of travelers who visited the country as part of the membership. With the opening of the membership, the company is looking to increase the number of DreamTrips offerings in the country.
"We couldn't be more excited to welcome Brazil, a top global travel destination and the sixth leading direct sales market in the world, into our family of DreamTrips Members and Independent Sales Representatives,"
CEO of WorldVentures Josh Paine said. "Brazil's vibrant and entrepreneurial spirit is a winning force that will fuel our passionate community."
DreamTrips Members in Brazil can enjoy professionally curated travel opportunities and have access to a loyalty program at select restaurants, spas and entertainment venues around the globe.
The new country launch has substantial economic potential for the country, adding to the economy and increasing tourism to the region. WorldVentures has a history of hosting DreamTrips in the region.
About WorldVentures Marketing Brasil LTDA
WorldVentures Marketing Brasil LTDA is an entity of WorldVentures Holdings LLC, a privately held company based in Plano, Texas, that sells travel and leisure club memberships providing a diverse set of products and experiences.
The company's goal is to help Independent Representatives, DreamTrips Members and employees achieve more fun, freedom and fulfillment in their lives. WorldVentures uses the direct sales model to go to market with active Representatives and members worldwide. For more information, visit worldventures.com.