45% + Of The Top Leaders Is After 5 Years With An Other Opportunity
October 24, 2019
By Team Business For Home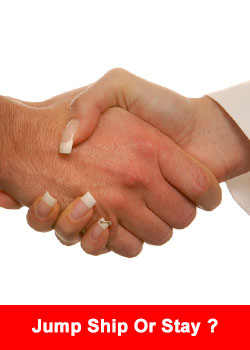 By Ted Nuyten – CEO Business For Home
A bold Statement?
In May 2014 we organised the Top MLM Networker Poll 2014 and over 10,000 people voted for their favourite leader. Based on those metrics we notice that 45% + of the leaders are not with that company anymore.
It might also make clear why 75% of our 4 – 5 million annual visitors are open for an (other) opportunity.
We believe the overwhelming majority of professional networkers are NOT "jumpers".
They sign up to give their talent and their best years to a promising company, however companies go out of business, merge, leaders pass away, or for whatever reason the opportunity is fainting away.
The next leaders are not any longer with the company they represent in 2014:
Enes Olgun – From Mega Holdings to Jeunesse
John Malott – Left Seacret Direct
Holton Buggs – From Organo Gold to iBuumerang (CEO and founder)
Lamia Bettaieb – From WGN to Globallee
Mark & Tammy Smith – Left Nerium
Minh & Julie Ho – From Talk Fusion to Quiari
Simon Brookes – Left Shopping Sherlock
Tim Miller – Left Skinny Body Care
Armand Puyolt – Left TLC to Vida Divina (CEO and founder)
Alexander Herr – Left Jeunesse
Toufik Rezig – Left WGN
Rick Hager – Left VISI
Robert Hollis – From Ganolife to MyDailyChoice
Ivan Tapia – From Organo Gold to iMarketslive
Aron Parker – From Brain Abundance to MyDailyChoice
Ata Mamedov – Left Agel
Urban Turnsek – Left SiteTalk
Brad Hager – Left FGxpress
Kenny Nordlund – Left Sitetalk, Kenny Nordlund passed away
George Zalucki – Sold his ACN business to Art Napolitana
Daniel Rodriques – Left Zrii
Tom & Bethany Alkazin – Left Vemma
Randy Gage – Left Agel
Shane Morand – Started in "Gold"
Dexter Yager – Amway, passed away
David Wood – Empower Network – Bankrupty
Steve & Gina Merritt – From MonaVie to Jeunesse
Todd Smith – Left Youngvity founder Wakaya Perfection
Randy Schroeder – From MonaVie to Kannaway
Adam Paul Green – From Xocai to LifeVantage
John Haremza – From Javita to Valentus
Vick Strizheus – Left Bankrupt Empower Network
John Sachtouras – Left Organo gold
Christian Steinkeller – Left Organo gold
Jose Ardon – From Organo Gold to Melius
Tara Wilson – From Visalus to LifeVantage
Daniel Mueller – Left Unicity
David Imonitie – From Organo Gold to ImarketsLive
Ruth & Jeff Elliot – Left Vemma
Tony Lucero – Left Visalus
Scott & Sue Olson – From MonaVie to Jeunesse
Garrett McGrath – From Evolv Helath to Elepreneurs
Tony & Jessica Rush – Left Bankrupt Empower Network
Dave Savula – Passed away.
Be careful to judge people, there is always a story behind the raw figures 🙂
The MLM Top Leader – Networker Poll 2019 is here, it will be interesting to see how the numbers are over 5 years.