Direct Cellars Closed Down – Thousands Of Reps In Shock
October 17, 2019
By Team Business For Home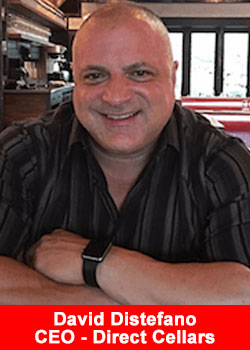 According to a message to the field:
Dear Valued Brand Partners,
Due to adverse conditions and lack of immediate financing, Direct Cellars has made the difficult decision to suspend its direct selling business operations until further notice.
Accordingly, we are terminating all Reps Agreements.
During this period, Direct Cellars will no longer process new orders for wine club members or accept new members.
Nr. 1 Top Earner Johnnie Green commented:
Yep it was a sad exit….still can't believe that no one from their corporate team has reached out to me.
The company was launched in 2014 by David DiStefano as a direct selling wine subscription service and later became a fully fledged mlm company
About Direct Cellars
Founded in 2014, Direct Cellars began as a small community of wine lovers on the internet delivering premium wine to your front door monthly. Since then, we have evolved into a wine club that delivers on the promise that premium wines don't have to cost a fortune, making it more fun than ever to share your wines with friends.
To get the word out about our premium wines, Direct Cellars turned to a direct marketing model in 2016 and has over 10,000 of our wine-loving Members sharing our exclusive wine club membership daily in the United States, United Kingdom and Australia. We're a community of wine enthusiasts that appreciate education, discovery, value and opportunity.
For more information visit www.directcellars.com