Herbalife Q3 Revenue Up 0.1% To $1.2 Billion
October 30, 2019
By Team Business For Home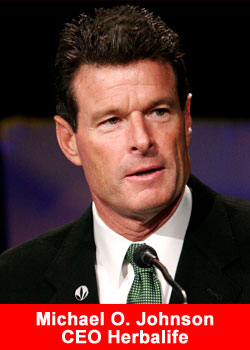 Herbalife Nutrition Ltd. (NYSE: HLF) today reported financial results for the third quarter ended September 30, 2019:
▪  Reported net sales of $1.2 billion increased 0.1% compared to the third quarter 2018. Excluding China, net sales increased 6.1% compared to the prior year period.
▪  Volume points of 1.5 billion increased 2.3% compared to the third quarter 2018, representing the largest quarterly volume point result in Company history. Excluding China, volume points increased 5.2% compared to the prior year period.1
▪  Third quarter reported diluted EPS of $0.58 and adjusted2 earnings of $0.73 per diluted share, both of which were negatively impacted by expenses of approximately $5.8 million or $0.03 per diluted share, related to the China Growth and Impact Investment Program.
▪  Updating FY 2019 volume point guidance to a range of 2.1% – 3.4% growth, net sales guidance to a range of (1.2%) – 0.1%, as well as reported and adjusted2, 3 diluted EPS guidance to a range of $2.20 – $2.40 and $2.56 – $2.76, respectively.
▪  Initiating FY 2020 volume point and net sales guidance range of 1.0% – 7.0% and 1.0% – 7.0% growth, respectively, which includes an approximate 250 bps currency headwind.
▪  In a separate press release this afternoon, the Company announced its CEO transition plan that goes into effect March 2020.
About Herbalife Nutrition
Herbalife Nutrition is a global nutrition company whose purpose is to make the world healthier and happier. The Company has been on a mission for nutrition – changing people's lives with great nutrition products and programs – since 1980. Herbalife Nutrition offers high-quality, science-backed products, one-on-one coaching with an Herbalife Nutrition independent distributor, and a supportive community that inspires customers to embrace a healthier, more active lifestyle.
Herbalife Nutrition's targeted nutrition, weight-management, energy and fitness and personal care products are available through its independent distributors in more than 90 countries.
Herbalife Nutrition supports the Herbalife Nutrition Foundation, a non-profit organization that assists community organizations focused on providing good nutrition. Herbalife Nutrition is also proud to sponsor more than 190 world-class athletes, teams and events around the globe.
Herbalife Nutrition has more than 8,300 employees worldwide. To learn more, visit IAmHerbalife.com.