Luis Ventura & Fernanda Vera Achieve Diamond Rank At ibüümerang
October 28, 2019
By Team Business For Home
After meeting eight years ago in Ecuador, Luis Ventura and Fernanda Vera have been married for four years. Fernanda had dabbled in network marketing without success, but had a passion for learning and was eager to succeed. She was immediately attracted to Luis's energy and his availability to help all who were teachable and had a strong desire to succeed.
Luis had been in the network marketing industry for 19 years and had virtually no results until he met Holton Buggs. After being mentored by Holton for only six months, Luis was able to leave his three jobs and build his monthly income to five-figures.
As soon as they heard that Holton Buggs was starting a company, they knew this was the opportunity they were waiting for. For Luis and Fernanda, it was the easiest decision to make to work with Mr. Buggs from the beginning of ibüümerang and it was a once in a lifetime opportunity.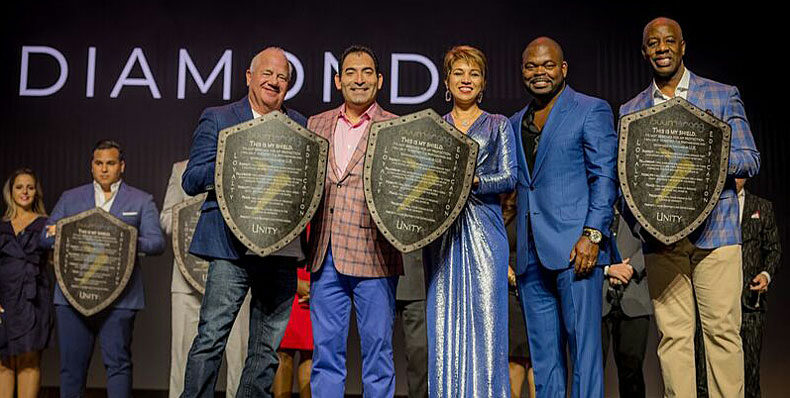 Luis and Fernanda loved the idea of launching with travel, already an eight trillion-dollar industry. Even more, they loved the idea of being able to attract customers for free and earning money only when those customers saved money. Luis and Fernanda realized ibüümerang offered a new and exciting change in network marketing where anyone with or without experience can achieve their goals because there is nothing to sell.
Luis states,
"The success we have in ibüümerang is not because we are especially good, but because the business model is just common sense. Everyone loves to save and every time we help one of our customers save money we earn!

It is because of this dramatic shift in philosophy that we able to become Diamonds in 90 days. What Holton Buggs has created is nothing short of incredible and it will change the industry forever."
Another element that strongly attracted this power couple to this opportunity is The BüüM Foundation, with the mission of creating an abundant life for every child. Luis and Fernanda both have enormous giving spirits and a genuine passion for philanthropic work.
They volunteer their time and talent and give abundantly to causes in Venezuela, the Dominican Republic, and other areas around the world.
Luis and Fernanda have a very specific goal in ibüümerang to help 100 people become Diamonds and create the life of their dreams.
About ibüümerang
Launched in September 2019, ibüümerang is fast becoming a global leader in the travel and direct selling space. The mission of ibüümerang is simple: deliver goodwill in the form of travel savings and reward our Ambassadors with travel savings bonuses in cash. The vision is to create a consumer-centric model focusing on an exceptional customer journey and experience.
By creating a worldwide movement of Ambassadors, we will empower people from all around the globe to live life to the fullest, earn residual income via the PRIB™ (Perpetual Residual Income Builder) and leave a legacy to future generations.
For more information on ibüümerang, its Chairman and CEO Holton Buggs, its top tier executive team and its revolutionary travel program, please visit the company website at www.ibuumerang.com.
Recommended Distributors iBuumerang