IMarketsLive Rebranded As IM Mastery Academy
November 22, 2019
By Team Business For Home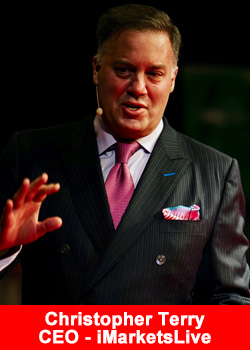 Nine weeks ago, everything evolved for IMarketsLive™. 
It was quite an explosion in the industry turning heads, causing many people to excessively talk about it.  Yet let's be honest, we know this happens year after year since the dawn of network marketing.
Writing about another event ending successfully is white noise today.  Of course people are excited after an event; obviously there should be growth post convention. 2020 is soon upon us, and as we now live during the age of enlightenment, stating the obvious today doesn't get business very far.  The motive here is to not announce the explosion but to celebrate where a company is at this very moment. Rather than rush to announce finite results as if the world is coming to an end tomorrow, one company decided to play the infinite game and announce things a bit differently – their way.  
So.  Where is IML today?  Simply put, thriving.  
Finally the time was right for iMarketsLive™, one of the world leaders in forex & digital currency education, to unleash their big secret. 
September 14th in Dallas, Texas.  That was the weekend over 7,000 people from 30 countries far and near came together and celebrate the much anticipated brand evolution of the six year old company. 
"We started iMarketsLive™ for one reason; to change peoples' lives for the better, giving them the ability to experience real financial freedom beyond a typical job.  This has always been the vision and to get there, we had to take things to the next level, to do what we must to grow & evolve in order to become a true legacy company." 
echoed Founder & CEO Christopher Terry.  
Without skipping a beat, Founder & CFO Isis De La Torre built upon his words and continued,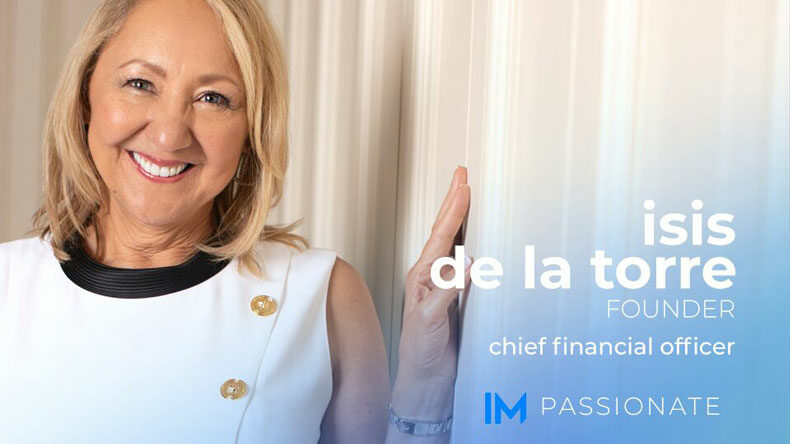 "We recognized that in order to become a true legacy company, we needed to focus on the people, empowering every member to find greatness within.  If you ask anyone to become something greater in life, who then is the one responsible to make that happen? When people genuinely discover the beautiful answer to this powerful question, we chose that answer to be the name of our company.  Make no mistake, positive affirmations truly change peoples' lives."  
All weekend the company strategically rolled out the new brand identity it was evolving into – the IM Mastery Academy™.  Self affirmations or positive thoughts and self-talk became the dna to it's branding & purpose helping anyone regardless of being a member to reach their fullest potential. 
IM

not afraid anymore.

IM

learning.

IM

empowered.

IM

confident.

IM

building.

IM

at peace.

IM

living.

IM

changing my life.

IM

changing the world.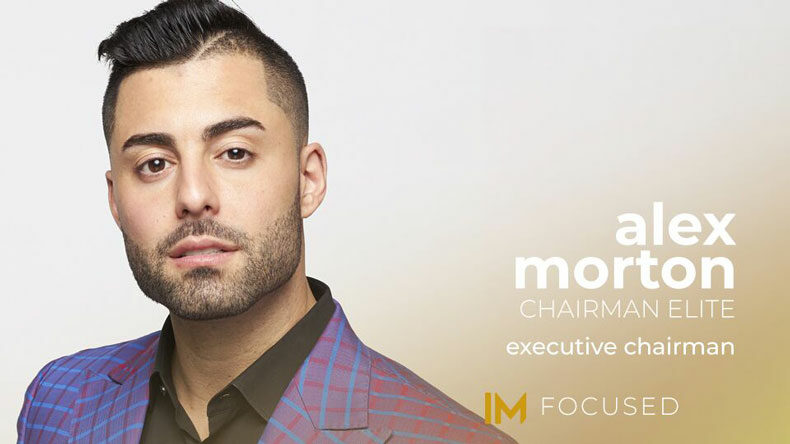 "The anticipation was incredible. Walking in and seeing these massive screens as blank canvases explode in color revealing the new brand is something I'll never forget. It's like a seed was planted and I knew this was the road for us to become an infinite billion dollar movement," 
declared Alex Morton, Chairman Elite.
Chairman Elite Ivan Tapia added, 
"One of the best moments was putting the new brand to a test. Without any preparation, I called a few to the stage hoping to prove how easy it was to share the new opportunity.  And right there live from stage, every person who'd never before seen the presentation, was quickly able to confidently share the message in a convincing manner – it was incredible."
Excitement and anticipation filled the air that entire weekend as the company unveiled a simplified sense of purpose, meaning, and identity evolved for the world to experience.
"What will you become – it's rhetorical yet a genuine question that proudly announces our tagline. It challenges anyone to improve their life regardless of joining," 
affirmed Jason Brown, Chairman 500. 
"The beauty of the new IM academy is it can give anybody the desire and opportunity to become successful in life, regardless of where they came from," 
announced Matt Rosa, Chairman 500.
"We have a strong belief that we are in the business of building people; and in order for people to realize their full potential, they have to declare within themselves what it is they want to become.  Change always starts with self-talk, and the journey starts within," 
announced from stage Chairman 500, David Imonitie.
One of the highlights during the celebration was hearing from internationally acclaimed speaker, author, and contributor to the global phenomenon  "The Secret", Bob Proctor. His name alone has become synonymous with expanding human potential and the reason hundreds of millions have achieved lifelong success.
Bob delivered an exclusive message that would inspire the minds of everyone in attendance; empowering them with the secrets to flow into creating a world of spiritual, material, and intellectual wealth.  Bob commonly speaks for many companies yet since speaking at the IM Mastery Academy™, he has chosen to become a strategic partner and will continue to empower the lives of others exclusively within the IM academy™ and at future IM events™. 
So again, where is IML today?  
Since the iMarketsLive™ I AM convention nearly 2 months ago, IML would go on record to experience their biggest growth phase in company history gaining momentum and tripling in size since the beginning of the year.  Now include the timeless brand evolution shifting business from a finite game to infinite thinking, the stage has been set for the IM mastery academy™ to become the next legacy company as they have chosen to focus on nothing but self-improvement and infinite growth.
About IM Mastery Academy™
IM Mastery Academy provides a full array of education, retail trading products and services to a global audience for those who want to participate in the Forex, Digital Currencies & Futures Markets. IM Mastery Academy services include Live Educational Mentorship in 13 languages, Trade Scanners and Algorithms, Signal Providers from trading veterans, a gamified learning process, mobile applications and a whole suite of other amazing services.
IM Mastery Academy has a bundled their products/services with a Network Marketing compensation plan that allows its IBO's to earn a generous income by simply sharing their services with others and building a residual income through building a network of IBO's and customers. For more information please visit www.im.academy
Disclaimer.
We make every effort to ensure that we accurately represent these products and services and their potential for income. Earning and Income statements made by our company and its customers are estimates of what we think you can possibly earn. There is no guarantee that you will make these levels of income and you accept the risk that the earnings and income statements differ by individual.
As with any business, your results may vary, and will be based on your individual capacity, business experience, expertise, and level of desire. There are no guarantees concerning the level of success you may experience. The testimonials and examples used are exceptional results, which do not apply to the average purchaser, and are not intended to represent or guarantee that anyone will achieve the same or similar results. Each individual's success depends on his or her background, dedication, desire and motivation. There is no assurance that examples of past earnings can be duplicated in the future.
Recommended Distributors IM Mastery Academy