How To Get MLM Leads: Recommended Distributors First
December 19, 2019
By Team Business For Home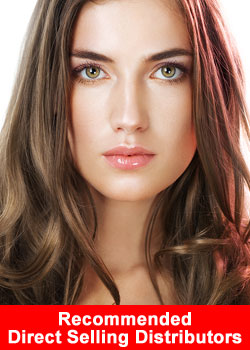 On a daily basis people / prospects ask Business For Home (4 – 5 million annual visitors) which Distributors or Companies we recommend, or they want to sign up for a certain company and are looking for a leader to get enrolled. We have connected many people with each other.
In the past we have submitted those leads to top leaders, however we have a more generic approach in place.
Credibility is very important in the Direct Selling business, it is all about talking to the right people, and to be a recommended distributor is a great tool to expand your business through Third Party Validation.
At least 75% of our website visitors is looking for a NEW or another business opportunity. As Business For Home is getting millions of visitors per year it is a great place to be recognized as an active professional.
We have a system in place to recommend distributors. A platform for YOU, to be visible as leader in our amazing industry, as trusted advisor, as builder, as coach, and to get the eyeballs on YOUR opportunity.
You can register as a recommended distributor here: www.businessforhome.org/recommended-distributors
The investment is only $29,95 for 3 months or $9,95 p.m.
We do not accept every application, if your application is denied, we refund you.
Business For Home definite a leader and a professional networker in Direct Sales as follows:
A leader and professional networker is the one who has the ability to guide and at the same time is able to motivate team members, inspire respect and confidence and explain the power of the compensation plan.
But they should also have:
Effective communication: They must transmit the needed information suitably. It's fundamental for leading.
Vision: A leader needs to have a vision, which means not only thinking in a short term, but trying to see a bigger picture.
Balance: Give importance to team members' opinions.
Art of Feedback: In order to produce good feedback it's important to keep it impartial and objective. Criticism must bring solutions and improvement.