ibüümerang Launches Vibe Rides A New Rideshare Concept
December 16, 2019
By Team Business For Home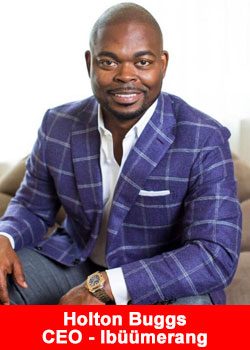 ibüümerang Launches Vibe Rides in Select Cities in Florida
The Fort Lauderdale Convention Center was filled with attendees as ibüümerang CEO, Holton Buggs, announced the launch of the company's second vertical market, a new rideshare concept named Vibe Rides.
Vibe Rides will be the next generation of rideshare, and Mr. Buggs introduced three ways for drivers to earn. All current rideshare companies compensate their drivers in only one way. Vibe Rides drivers will be able to earn:
When they drive
When others drive
When customers ride
Also, each ride in the Vibe Rides rideshare program will create five streams of income:
The driver earns
The driver referrer earns
The drive share pool
The rider referrer earns
The rideshare pool
The vision that Mr. Holton Buggs has created will allow Vibe Rides drivers to earn active income while they are driving and earn passive income while they are not driving. Vibe drivers will be able to refer other drivers and riders and earn income every time they use the Vibe Rides service. This will allow Vibe drivers to operate as if they owned a fleet of vehicles, yet without the overhead or costs associated with ownership.
Vibe rider Ambassadors will also be able to refer other Vibe drivers and Vibe riders and earn every time one of those drivers or riders uses the Vibe Rides rideshare service.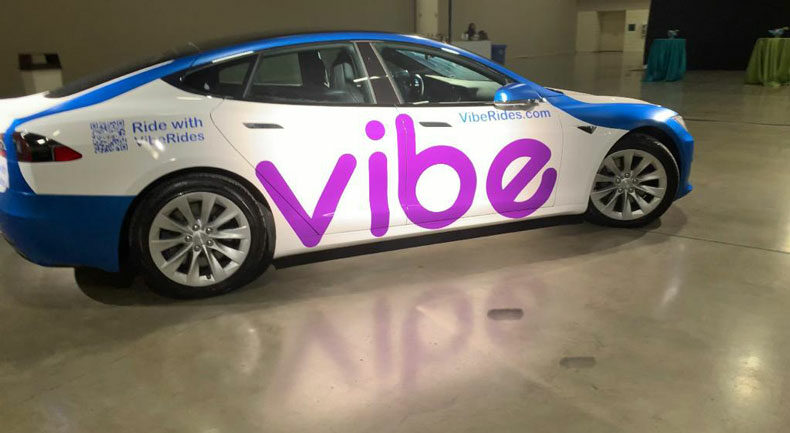 Vibe riders will be able to choose their vibe. This allows riders to use in-app settings to customize features such as temperature, music genre, conversation, and more. A soon to come unique Vibe Rides feature is #GirlPower. This safety feature allows female Vibe drivers to choose to receive notifications for rides from only female riders. It also allows female Vibe riders to choose only a female Vibe driver.
An exciting and game-changing benefit is that every time a customer takes a Vibe ride a child is nourished through The BüüM Foundation, a non-profit organization that, among other, nourishes children around the world.
Holton Buggs stated,
"Vibe Rides is not your ordinary rideshare company. We appreciate and honor what the pioneers of rideshare have created. Now it's time to take rideshare to the next level. This innovative concept is bigger than network marketing."
The next time you're looking at Uber or LYFT in your area, Mr. Buggs invites you to #ChooseYourVibe and make this a major win for the entire network marketing industry.
Currently, Vibe Rides is being rolled out in four cities in Florida; Miami, Fort Lauderdale, Tampa, and Orlando.
About ibüümerang
Officially launched on September 1, 2019, ibüümerang is taking an evolved approach to direct selling by leveraging a unique combination of technology and services to support Ambassadors to succeed.
Our vision is to be a consumer-centric company focused on the philosophy of giving back. Our mission is to create a worldwide movement to empower people via the PRIB™ (Perpetual Residual Income Builder), to leave a legacy to future generations, and to support The BüüM Foundation in providing an abundant life for every child on the planet.
For more information on ibüümerang, its top tier executive team, and its overarching philosophy, please visit the company website at www.ibuumerang.com.
Recommended Distributors iBuumerang