Jeunesse Donates $100,000 For Australian Bushfire Aid and Recovery Efforts
January 24, 2020
By Team Business For Home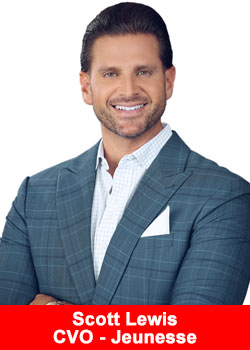 Jeunesse Global has donated $100,000 USD to aid children, communities and natural habitats affected by the bushfires that have ravaged Australia for months, claiming the lives of 28 people and more than 1 billion animals.
The aid has been provided through the company's nonprofit foundation, Jeunesse Kids which bestowed grants to three separate nonprofit organizations that are working to meet both immediate and long-term needs of the hundreds of communities that have been affected.
With an estimated 2,000 homes destroyed, and thousands of families displaced, many children are coping with the associated trauma. Jeunesse Kids has donated $15,000 USD to Save the Children Australia. This donation will be used to set up child-friendly spaces in evacuation centers staffed by child crisis specialists who can help the children process their experiences while their parents address critical tasks to help them get back on their feet.
A $50,000 USD grant to the Foundation for Rural and Regional Renewal Disaster Resilience and Recovery Fund will be used to provide communities with resources for long-term recovery efforts, with an emphasis on infrastructure projects benefitting families and children.
A $35,000 USD grant to WWF Australia will help save wildlife and restore natural habitats once the fires have cleared. This donation will support wildlife response, habitat restoration, and the implementation of solutions to help conserve Australia's natural resources for generations to come.
"Our hearts go out to the communities, families, children, and animals who have been impacted by the bushfire crisis,"
said Jeunesse Chief Visionary Officer Scott Lewis.
"The Jeunesse Family around the world stands with all Australians in their time of great need and we are honored to support these organizations and their efforts to address the immediate and long-term needs of these communities."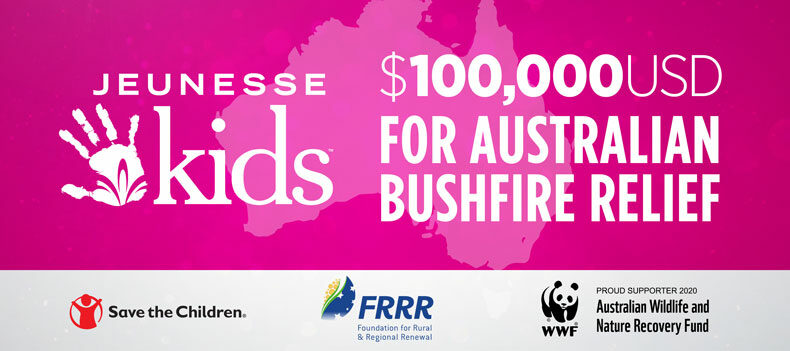 About Jeunesse
Jeunesse is a global direct selling company with a mission to positively impact the world by helping people look and feel young while empowering them to unleash their potential. The company's exclusive skin care and nutritional products form a comprehensive Y.E.S. Youth Enhancement System.
With multilingual customer service, back-office support and a global enrollment system, Jeunesse utilizes a cutting-edge platform to share innovative products, training, and support through 32 fully operational offices to markets in over 145 countries. Learn more at jeunesseglobal.com.
Recommended Distributors Jeunesse