Lyconet Leader Convention In Austria With Eric Worre Coaching Session
January 28, 2020
By Team Business For Home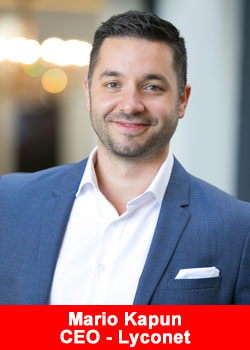 Full steam into the new year with the Lyconet Leader Convention, at the end of January, the Lyconet Leader Convention took place in Mayrhofen in the Austrian state of Tyrol, providing that perfect start to a successful new year.
Numerous Lyconet Marketers met between 18 and 25 January 2020 in the winter wonderland of Mayrhofen in search of inspiration, fresh ideas, and practical tips and tricks for their business.
The first Lyconet event of the year gave the Marketers the perfect opportunity to not only gain important input for their own career, but also to share experiences and get to know other Marketers, successfully developing their own network.
The program at the Lyconet Leader Convention included a Welcome Dinner to start things off and several intensive workshop days as well as plenty of time to network with others and enjoy benefitting from best practices in network marketing.
Inspiring workshops with one of the best this year, for the first time, motivated Marketers could benefit from an intensive coaching session with network marketing legend Eric Worre, whose many years of experience in this business opened up new perspectives and showed them new paths towards success.
"We are very proud that we were able to attract Eric to our Leader Convention. His approach and know-how greatly enrich our community and introduce our Marketers to many new ways to grow,"
says Mario Kapun, CEO Lyconet International AG.
Eric Worre was also very impressed and thoroughly enjoyed his time at the Lyconet Leader Convention.
"I think just being able to have a more intimate surrounding where you can really work with the leaders is the perfect game plan. They can leave here with a good and solid game plan for 2020. To be able to go out and be stronger for their teams and take advantage of the opportunities there.

Lyconet Elite Seminars are amazing, but this event is different, way more intimate – 300 people or so – making the Lyconet Leader Convention the perfect setting for sharing ideas and in the end, that is what it's all about."
Eric Worre stated.
About Lyconet
The Lyconet brand offers those who are interested the opportunity to establish one's own shopping network as an independent entrepreneur, to enthuse consumers across the world with the benefits of the Cashback World Shopping Community and to sell customer loyalty programs to small and medium-sized enterprises.
As a network marketing specialist, Lyconet provides a wide range of professional training, services and tools, in order to offer its sales partners (Lyconet Marketers) the best possible support in their business activities.
Lyconet thereby ensures that the network is continuously expanded in terms of Members, Loyalty Merchants and Lyconet Marketers. For more information please visit www.lyconet.com
Recommended Distributors Lyconet