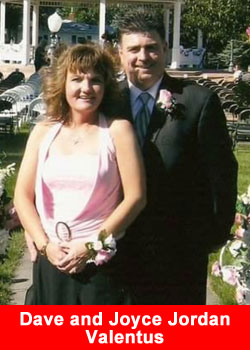 Valentus Sales Up 525% To $95 Million In 2019
January 14, 2020
CEO Dave Jordan stated:
We are moving into what I believe will be an incredible 2020 with a clear vision, most of our growth challenges behind us, new and dramatically expanded staff, experienced leaders in every one of our international countries and new products such our skin care and Emulin.
Emulin, which as far as I know has been the most scientifically documented product in our industry.
Those of us who have been through the challenges of amazing fast growth will see the benefits of their persistence.
We finished 2019 with over $90,000,000 in sales up from $17,000,000 in 2018.  This was incredible and challenging growth.  Our vision for 2020 is sales of $220,000,000.    
Recognizing the size and potential of the Latino / Spanish markets both here and around the world we see it as a huge growth area.
About Valentus
In Latin, the word "Valentus" means "prevail," defined as proving to be superior in strength, power, and influence. Recognizing that, we couldn't have picked a more fitting name for a company that strives to be the example in an industry that deserves a leader to follow.
Since day one, our focus, our passion, and our commitment have been to create a company, a product line, and an opportunity built on a foundation of integrity.
From creating significant levels of income, to building strong networks, healthy long-lasting relationships, making new friends, participating in activities you never even knew existed, having the time to do the things you love with the people you love to be with, VALENTUS can help you PREVAIL in ALL of your goals! For more information please visit www.valentus.com
Get more information, fact and figures about Valentus, click here for the Valentus overview.