ARIIX Gives 4,200 Hours Of Service To Benefit Multiple Charities
February 29, 2020
By Team Business For Home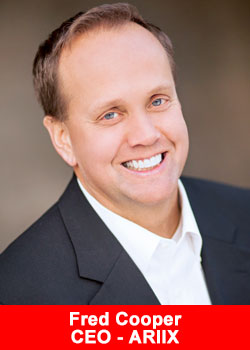 ARIIX employees and Representatives around the world participated in an annual Worldwide Day of Service to benefit both local and global charitable organizations through the ARIIX Foundation for Human Potential. ­
On October 25, 2019, more than 1,050 ARIIX independent Representatives, company executives and employees across the globe collectively wore ARIIX Foundation T-shirts and spent the day in service to improve their local communities. The global efforts resulted in more than $99,000 USD donated and more than 4,200 hours served.
ARIIX CEO and Founder Dr. Fred Cooper commented,
"We have a huge power at ARIIX — the ability to provide charitable work across the globe! Each year we have the pleasure of seeing our offices in Hong Kong, China, Taiwan, Korea, Japan, Australia, Europe, North America and Russia create unique acts of service to benefit their communities.

We look forward to what we will accomplish to benefit others this year and hope to continue inspiring others to make a difference, too."
Through donations to the ARIIX Foundation, the ARIIX Opportunity Rewards "Give It" program and "Do Good Be Kind" T-shirt sales, the ARIIX Worldwide Day of Service benefitted charities around the world. Each individual market's donations benefitted its chosen charity, including:
U.S. Operation Underground Railroad (O.U.R.)
Canada Children's Wish Foundation
Mexico CAYAM AC
The Commonwealth of Independent States (CIS) MILOSERDIYE
Australia McGrath Foundation
Japan Disaster Relief Fund: Typhoon 19 @ Chiba-prefecture
Europe New Horizons Italia and Bosnia
Europe New Horizons Brazil
Europe Don Francesco
Australia Fire Relief Funds
China/Hong Kong Coronavirus Charity
Taiwan Eden Social Welfare Foundation
Korea Bobpar Sharing Center
About the ARIIX Foundation for Human Potential
The ARIIX Foundation for Human Potential is a non-profit organization dedicated to improving communities by Unleashing the Human Potential for Good®. Founded in 2015, the ARIIX Foundation for Human Potential harnesses worldwide contributions to benefit both local and global organizations. For more information, call 1-855-GO-ARIIX.
About ARIIX
ARIIX is a unique and disruptive international opportunity company that creates efficacious, toxin-free products developed through collaboration with world-renowned experts and marketed through independent representatives. The ARIIX opportunity and brands are available in Australia, Canada, Greater China including Hong Kong SAR and Taiwan SAR, Japan, Kazakhstan, Mexico, the Netherlands, UK, France, Belgium, Ireland, Israel, Italy, Russia, Singapore, South Korea, Switzerland and the United States. For more information, please visit https://ariix.com or call 1-855-GO-ARIIX.