Breaking News: Mary Kay Closes Abrupt Australia And New Zealand Market
March 6, 2020
By Team Business For Home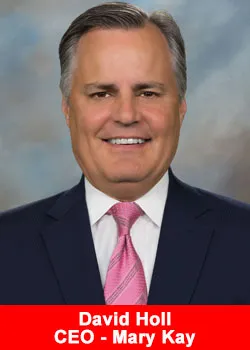 According to an announcement on the Mary Kay Australia website:
Mary Kay Closes Operations in Australia and New Zealand On March 5, 2020.
Mary Kay Inc., the global beauty company and leader in skin care innovation, closed its businesses in Australia and New Zealand.
It is a decision Mary Kay has not taken lightly, however a combination of market conditions across Australia and New Zealand are such that the business does not see a sustainable future in either market.
Mary Kay will be focusing on its core growth markets across the globe.  Mary Kay staff and the independent sales force in Australia and New Zealand were informed of the closures in advance of the wider market.
Mary Kay is grateful for the dedication and support of its employees and independent sales force members through the years.
Mary Kay also thanks its customers who have shown love and support towards its products, since it launched in Australia nearly fifty years ago and in New Zealand thirty years ago.
Although commercial operations have ceased, Mary Kay Inc will be accepting returned products from its salesforce until April 6, 2020.   Thank you.
About Mary Kay
One of the original glass ceiling breakers, Mary Kay Ash founded her beauty company more than 55 years ago with three goals: offer rewarding opportunities for women, manufacture irresistible products and make the world a better place.
That dream has blossomed into a multibillion-dollar company with millions of independent sales force members in nearly 40 countries. Mary Kay is dedicated to researching the science behind beauty and to manufacturing cutting-edge skin care, color cosmetics and nutritional supplements. Through the Mary Kay FoundationSM, the company has awarded more than $78 million to cancer research and domestic violence shelters. Mary Kay Ash's original vision continues to shine—one lipstick at a time.