Isagenix Launches Counteroffensive Against Unauthorized Third-Party Online Sellers
March 27, 2020
By Team Business For Home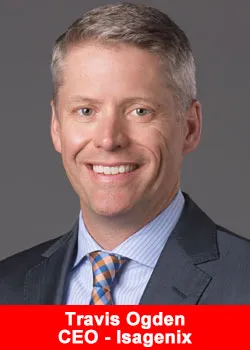 Yesterday, Isagenix International, a global health and wellness company providing nutrition and wellness solutions, filed a motion to dismiss a meritless lawsuit brought by two individuals attempting to secretly misuse Isagenix accounts and violate company policies in order to sell Isagenix products through a third-party online retail sales channel.
This counteroffensive move by the company follows the filing of an unsubstantiated lawsuit on December 31, 2019, by these same individuals. Based on their own allegations, these individuals were attempting to orchestrate a secret deal to sell Isagenix products on Amazon. When Isagenix became aware of the deal, the company took swift legal and compliance action to ensure the individuals were not permitted to move forward.
In the Plaintiffs' unsupported complaint, they claim that Isagenix condoned their numerous policy violations. However, the Plaintiffs also openly admit that Isagenix refused to do business with them because they would not comply with company policies, which included a prohibition against selling Isagenix products through third-party online retail sales sites, such as Amazon.
"We have invested millions of dollars and spent years protecting our brand and our independent sales force by working to keep our products from being sold by unauthorized third party online channels,"
said Travis Ogden, chief executive officer for Isagenix.
"Our Isagenix Associates work too long and too hard to be undersold and undercut from their own retail channel. We will continue to be aggressive in protecting the integrity of Isagenix – our brand, products and sales force – and fight just as aggressively against meritless and unfounded claims that betray our culture and the core of who we are."
It is absolutely against Isagenix policy to allow Isagenix products to be sold by any Isagenix Associate or other unauthorized seller on Amazon, or any third-party online retail sales outlet. Isagenix does indeed have a positive relationship with Amazon and uses a single, authorized third-party reseller as a tool to continue enhancing our brand and protect our Associates and their businesses – and it's working. Isagenix has always and will always continue to be open about this relationship, our objectives, intentions and adamant opposition to allowing unauthorized sales on Amazon.
The allegations against Isagenix in the December 31 lawsuit are completely unproven and unwarranted. Isagenix refused to do business with these individuals because they were unwilling to refrain from selling on Amazon, as the lawsuit itself ultimately acknowledges.
"Candidly, this lawsuit appears to be simply a desperate lashing out by a few disgruntled bad apples who hope to probe what they anticipate are a corporation's 'deep pockets' in hopes we will settle,"
Ogden continued.
"The Plaintiffs in this absurd lawsuit are finding themselves on the wrong side of our policies to protect our brand and sales channel and they will not be successful."
Isagenix reiterates its commitment to prohibit sales of its products by any unauthorized sellers on third-party online retail sales outlets. The Company will pursue all efforts to enforce this prohibition including the termination of independent contractor agreements with individuals who violate the prohibition and attempt to undercut the thousands of men and women who appropriately engage in the person-to-person sales of Isagenix products.
About Isagenix International
Established in 2002, Isagenix provides systems for weight loss, performance, vitality and well-being, personal care and beauty, and financial wellness​. With more than 400,000 customers worldwide and more than 100 products, packs, and systems globally, the company is committed to supporting healthy change in its customers' and independent distributors' lives.
Isagenix shares its products and solutions through a network of independent distributors in 14 markets: the United States, Canada, Puerto Rico, Hong Kong, Australia, New Zealand, Taiwan, Mexico, the United Kingdom, Ireland, the Netherlands, Belgium, Spain, and South Korea. Isagenix is a privately owned company with headquarters in Gilbert, Arizona. For more information, visit Isagenix.com​.
Recommended Distributors Isagenix