Javita Abandon Network Marketing Model
March 4, 2020
By Team Business For Home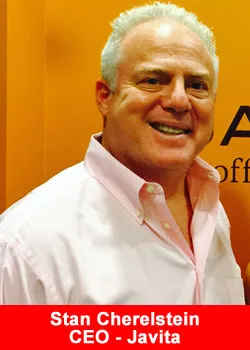 According to an announcement on the website:
To our Valued Customers and Members:
During the past 20 years, the Internet has greatly changed consumer behavior. You need look no further than the impact Amazon has had in the way consumers research and shop for products. This shift has greatly impacted every company that sells to the consumer – including traditional retailers and network marketing companies.
That said, beginning March 1, we are transitioning our business model from Affiliate/Network Marketing to Direct-to-Consumer. We will move forward marketing our products exclusively online to customers.
And while our business model is changing, our commitment to quality products will not. We will continue to provide incredible products with unparalleled health benefits AND outstanding customer service.
As we follow this path, our Direct-to-Consumer model will allow us to provide free shipping, discounted product offerings, and other features.
Since we are migrating to a new model, our websites will unavailable for about 24 hours beginning Sunday morning, March 1 and current monthly auto orders may not process. If you wish to continue your Auto Delivery order(s), you can do so in one of two ways:
Please call us at 1-855-528-4821 Monday, March 2, beginning at 9 am EST. by contacting us, we will be providing free shipping (on your orders of $75 or more) AND another 10% off your total order at checkout!
Or you can visit our new website at www.buyjavita.com to create a new subscription where you will also receive free shipping (on orders of $75 or more). We may also be reaching out to you for any assistance.
Thank you to all our Members and Customers that have been a part of the DCC/Javita family for nearly 9 years. We hope you will continue your relationship with us as we embark on this journey and continue using the great products that have helped the health of so many of you and your friends and family.
About Javita
Javita, with global headquarters in Boca Raton, Florida, is a company committed to changing the lives of millions of people by bringing together great-tasting, premium blends (coffee, tea and fruit infusions) with herbs and extracts that improve the quality of life and a financial opportunity that helps diversify income. The company has offices and warehouses in North America and Europe and does business in more than 30 countries globally. Millions of people already have coffee in their life, Javita gives you coffee for your life. For more information visit, www.Javita.com.