Top Trainer Ray Higdon: 10 Network Marketing Tips for Team Building
March 5, 2020
By Team Business For Home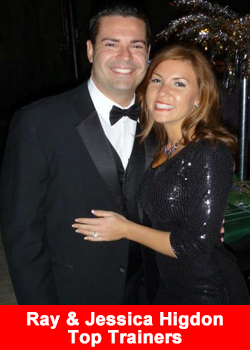 Ray Higdon explains:
If you want to build a large team quickly, these Network Marketing tips will most certainly help you.
The Truth About Team Building
If you have ever wondered why your teammates aren't as motivated as you are, if you'd like to get more production out of them and start truly seeing the benefits of residual income, these 10 Network Marketing tips will most certainly help.
These types of tips are what helped my wife and I become the number one income earners in our last company and will help you rise to the top of YOUR compensation plan.
IF you are frustrated with the amount of growth in your team right now, pay close attention to these tips and be well on your way to CRUSHING it!
10 Network Marketing Tips for Team Building
1. Never assume the people you recruit are going to take building your network marketing business as serious as you do. This is a very common mistake. Ask them why they joined and what they hoped to gain and act accordingly. You should be happy as heck with anyone who wants to just stay on as a customer instead of trying to push them into something they don't want to do which will just make them quick. There will always be more people using the product and not building than those building.
2. Never give unsolicited advice. Similar to number one, you need to ask your teammate if they are coach-able based on how they answer what I covered in number one. Don't just start bossing that new rep around before knowing if they would like to hear your advice.
3. Instead of being pushy, be pull-y. This is a suggestion in sales too. Pull-y means you ask them the right questions to pull them vs try to cram what you want to talk about down their throat. Why did you join? What did you hope to gain? Are those things serious to you? Do you truly want those things? How will you attain freedom if you don't build this? All of those questions illicit pull type responses from your people.
4. Lather on the recognition. Napoleon said "I have made the most wonderful discovery, I have discovered men will risk their lives, even die, for ribbons and men will also die to avoid having their ribbons taken away." Yes, Napoleon just gave you powerful Network Marketing tips and would have been a Crowd Presidential Diamond =) Make sure you are recognizing those that are putting in the effort you want them to.
5. Stop trying to motivate them and inspire them instead. One of the most common questions I get is "How do I motivate my team?" Before you learn that Braveheart speech, realize that I think there is a better way and that is to inspire your team with YOUR action. The best thing you can do for YOUR team is rank advance and show them that the system works.
6. Be a Team Builder BEFORE you have a team. Maybe you are reading this and thinking "I don't have a team yet". Well, you need to start acting as if you do have a team. See yourself leading calls, making shout outs to your team and start acting as if you are leading a large team. The simple act of tricking your mind into thinking you have a large team will attract new thoughts into your head that are conducive to having a team.
7. Teach to Teach and You can go to the Beach. This might be the biggest of all the Network Marketing tips I can offer you. Yes this is a people business but it is still a BUSINESS. If YOU are the only one that can answer questions, lead webinars, etc, you aren't teaching your team how to operate in your abscence. Teaching to teach means you answer questions in a way that the person asking the question can then tell any reps they recruit where to also get those answers. HINT: If each time a teammate asks you a question has you on the phone for 45 minutes vs pointing them to an existing training, you gots some work to do!
8. People cannot take your place if you are unwilling to move your feet. Strive not for the constant lime-light and instead strive to raise others up. If you are the one always running all calls and webinars vs bringing people out to share their story and letting them grow, many would-be leaders will NOT make the journey with you.
9. Invest in your education so you can bring more value to your team. We have clients that have invested over $50,000 with my wife and I to train them and train their teams. When you invest in yourself, you are able to become more valuable to your existing or future team. Always be learning so you can always be sharing.
10. Teammates need to qualify for your team, you aren't their Mommy or Daddy. Never let a teammate abuse you verbally or abuse your time. IF someone is constantly asking you for advice but never taking it, give them homework and they don't get any more coaching unless that homework is finished. You need to protect your time so you can use it with the RIGHT teammates that WILL use your advice and coaching.
About the Higdon Group
The Higdon Group is passionate about helping network marketers not only reach their highest potential but equipping them at every level with the knowledge needed to succeed.  Headed by Ray and Jessica Higdon, the company lives and operates by their credo:
"Help people find freedom and fulfilment while always doing the right thing and striving for "awesomesauce."
It's this passion adopted by every team member working to support this vision that makes an impact both internally and externally.
From various content crafted and shared with global audiences daily to the appreciation and recognition of those striving for and achieving results, the Higdon Group is truly a unique company set apart in the world of Network Marketing.
The Higdon Group stands apart from other companies given their continued dedication to the network marketing industry delivering daily live content in a private membership based community called Rank Makers. Rank Makers gives network marketing  professionals a place for community and support and they are guided daily with live training by Ray Higdon and the help of his team members.
To learn more you can visit www.HigdonGroup.com