Jeunesse Garners 21 Awards In 2020 AVA Digital Awards
April 23, 2020
By Team Business For Home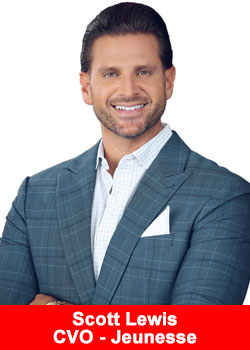 Jeunesse Global has been honored with more than 20 awards in the AVA Digital Awards, an international competition recognizing outstanding work in digital communications. Jeunesse garnered nine Platinum, 11 Gold, and one Honorable Mention award for digital media projects such as videos and mobile apps.
The Platinum award is the competition's highest honor and was earned by just 16 percent of the 2,500 entries. Jeunesse received Platinum awards for the following:
Jeunesse 10th Anniversary video (3 awards)
Jeunesse "What If" video (3 awards)
E·VŌK Essential Oil Blends launch video
MX2O launch video
Play Jeunesse mobile app
Twenty-one percent of this year's entries were honored with Gold awards. Jeunesse Gold awards include:
Jeunesse EXPO 2020 Vision teaser video
Jeunesse Kids Bringing Hope 2019 Kenya video
E·VŌK Essential Oil Blends launch video
MX2O launch video
Jeunesse Diamond Discovery 2019: Bora Bora video
Jeunesse Y.E.S. Youth Enhancement System overview video
Jeunesse Travel 2019 recap video
Jeunesse 2019 Marketing Reel video
Jeunesse Kids Identity video
Jeunesse Kids website
Jeunesse Event Center mobile app
The Jeunesse Global Events recap video received an Honorable Mention award, a designation given to just eight percent of entries.
Jeunesse Chief Visionary Officer Scott Lewis commented,
"In our company's 10-year history, both the importance of digital communication and the bar of creative excellence has continued to rise. We are so proud of our marketing team for outpacing this trend by consistently producing high quality and award-winning work that helps the Jeunesse Family around the world share the benefits of our products and effectively tell our story."
The AVA Digital Awards is administered and judged by the Association of Marketing and Communication Professionals. Since 2017, Jeunesse has garnered 90 AVA Digital Awards. A full list of this year's winners can be viewed at avaawards.com.
About Jeunesse
Jeunesse is a global direct selling company with a mission to positively impact the world by helping people look and feel young while empowering them to unleash their potential. The company's exclusive skincare and nutritional products form a comprehensive Y.E.S. Youth Enhancement System. With multilingual customer service, back-office support and a global enrollment system, Jeunesse utilizes a cutting-edge platform to share innovative products, training, and support through 32 fully operational offices to markets in over 145 countries. Learn more at jeunesseglobal.com.
Recommended Distributors Jeunesse (LaCore Enterprises)