Megan Spears From Scotland Achieves Double Diamond Rank At Valentus
April 20, 2020
By Team Business For Home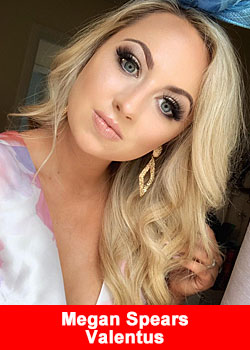 Megan Spears stated upon her achievement:
Network marketing has completely transformed my life in under a year, and I owe it all to this incredible company.
I joined Valentus with zero experience in network marking. I was a pharmacy technician and at the time I was on maternity leave. I joined to gain an extra bit of cash to help with baby essentials as my maternity pay was so low and making our life difficult.
Little did I know the success this opportunity would bring me and so many others!
In 11 months I hit Diamond, by 13 months I became the only Double Diamond in Scotland (UK) at 24 years old qualifying for my dream car that is now all paid for by the company!
I could not be more grateful for this opportunity. It has allowed me to leave my pharmacy career because of our extremely generous pay plan, I am now earning more in a month than I was making in a year in pharmacy. In 2019 I had my first 6 figure year and was able to take my family traveling for the first time. I also was able to travel to countries I've never seen to meet my global team and see how much their lives have changed also, which was an amazing experience!
Valentus has given me time and financial freedom, I now spend every day with my 2 year old son and know I will have no childcare worries for my second child who is due in July.
The best part of being a part of this company is seeing so many of my own team be able to make a full-time income, become successful leaders, achieve their goals and collect their own dream cars with our car bonus!
I truly feel I have found myself because of this company and all that it has given me, I have my dream life and have been able to build a strong asset for my family. I am very excited to see what the future holds for us all here.
About Valentus
In Latin, the word "Valentus" means "prevail," defined as proving to be superior in strength, power, and influence. Recognizing that, we couldn't have picked a more fitting name for a company that strives to be the example in an industry that deserves a leader to follow.
Since day one, our focus, our passion, and our commitment have been to create a company, a product line, and an opportunity built on a foundation of integrity.
From creating significant levels of income, to building strong networks, healthy long-lasting relationships, making new friends, participating in activities you never even knew existed, having the time to do the things you love with the people you love to be with, VALENTUS can help you PREVAIL in ALL of your goals! For more information please visit www.valentus.com