ARIIX Sales Week In Europe Over $3.1 Million
May 13, 2020
By Team Business For Home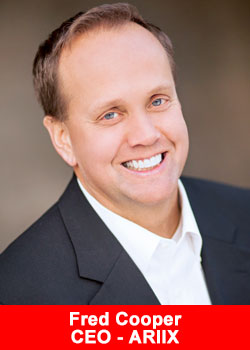 Europe, the fastest-growing market in 2020 for ARIIX, experienced incredible week-over-week growth during the month of April, ending with a record-breaking sales week in the Europe market of over $3.1 million USD.
This is the second record-breaking work for the market, having also celebrated record-breaking sales in May of 2019.
"The ARIIX Europe family has ignited a fire that is spreading worldwide,"
says Cameron Bott, ARIIX President of International.
"Due to strong field leadership and passion for the ARIIX products and opportunity, this market continues to drive success. And the best part is that we all know that this is only the beginning!"
The European market has grown to become the third-largest region for ARIIX—increasing by 90 percent within the past year! And, in the 3rd quarter of 2020, the company will welcome Spain, Poland and Switzerland, bringing the ARIIX brands to a total of 24 countries on four continents with 12 worldwide offices.
This surge of international expansion is forecasted to increase revenue by 13%, taking ARIIX from $230 million in 2019 to $260 million in 2020.
The company's extraordinary growth is widely recognized. ARIIX has received more than 45 growth, innovation and visionary-related awards since 2012, including Stevie® awards for Fastest-Growing Company of the Year and Most Innovative Company of the Year, CEO World Awards® for Best Overall Company of the Year and Most Innovative Company of the Year, and One Planet Awards for Fastest-Growing Company of the Year and Most Innovative Company of the Year, as well as ranking for the past three years on the Inc. 500/5,000 lists of the fastest-growing private companies in America and ranking No. 35 the "Direct Selling News" 2019 Global 100 list.
"We are living in unprecedented times and starting a home-based business by partnering with a disruptive company leading industry change just makes sense. People from all over the world are looking at ARIIX to achieve a sustainable income built upon world-class products, innovative industry-firsts, and incredible field leadership.  Every day ARIIX is raising the bar on the standards of growth, success and innovation, and we will continue to break records time and time again."
About ARIIX
ARIIX is a unique and disruptive international opportunity company that creates efficacious, toxin-free products developed through collaboration with world-renowned experts and marketed through independent representatives.
The ARIIX opportunity and brands are available in Australia, Canada, Greater China including Hong Kong SAR and Taiwan, Japan, Kazakhstan, Mexico, the Netherlands, UK, France, Belgium, Ireland, Israel, Italy, Russia, Singapore, South Korea, Switzerland and the United States. For more information, please visit www.ariix.com or call 1-855-GO-ARIIX.