ARIIX Wins 13 Communicator Awards For Marketing Excellence
May 23, 2020
By Team Business For Home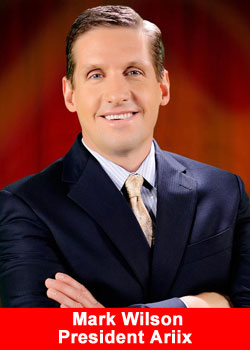 ARIIX WINS 13 COMMUNICATOR AWARDS FOR MARKETING EXCELLENCE IN 2020 COMPETITION
ARIIX, an international opportunity company that promotes healthy, toxin-free living, was honored with 13 awards in the 26th annual Communicator Awards for excellence in design, copywriting, and social media. The company received an impressive 8 Awards of Excellence and 5 Awards of Distinction.
Two of the company's key marketing pieces won multiple awards:
Discover ARIIX magazine — three Awards of Excellence and three Awards of Distinction for writing, design, branding and overall content.
ARIIX Product Guide — three Awards of Excellence and two Awards of Distinction for writing, design, branding and overall content.
The ARIIX "8 Years" social media campaign also received exceptional award status — an  Award of Excellence for social media content and an Award of Excellence for the ARIIX "8 Years" integrated campaign.
The Award of Excellence, their highest honor, is given to those entrants whose ability to communicate positions them as the best in the field. The Award of Distinction is presented for projects that exceed industry standards in quality and achievement.
"All ARIIX marketing tools are created in-house by our talented marketing team,"
says Mark Wilson, ARIIX President and Founder.
It's this personalized approach that allows us to consistently deliver first-class tools our Representatives want and tools they use every day to build thriving businesses. Everything we do is with the Rep in mind, and we'll continue delivering award-winning tools that compete with billion-dollar businesses time and time again. We've proven we've got the talent and the determination to take ARIIX to the next level. And we're doing it!"
About THE COMMUNICATOR AWARDS
The Communicator Awards is sanctioned and judged by the Academy of Interactive & Visual Arts, an invitation-only group consisting of top-tier professionals from acclaimed media, communications, advertising, creative and marketing firms.
AIVA members include executives from organizations such as Airtype Studio, Big Spaceship, Conde Nast, Coach, Disney, The Ellen Degeneres Show, Estee Lauder, Fry Hammond Barr, Lockheed Martin, MTV Networks, Pitney Bowes, rabble+rouser, Sotheby's Institute of Art, Time, Inc, Victoria's Secret, Wired, and Yahoo! To learn more about the AIVA please visit www.aiva.org.
About ARIIX
ARIIX is a unique and disruptive international opportunity company that creates efficacious, toxin-free products developed through collaboration with world-renowned experts and marketed through independent representatives.
The ARIIX opportunity and brands are available in Australia, Canada, Greater China, including Hong Kong SAR and Taiwan, Japan, Kazakhstan, Mexico, the Netherlands, UK, France, Belgium, Ireland, Israel, Russia, Singapore, South Korea and the United States. For more information, please visit https://ariix.com/ or call 1-855-GO-ARIIX