Irene Oliver – FM World Top Earner Celebrates 14 Year In Network Marketing
May 5, 2020
By Team Business For Home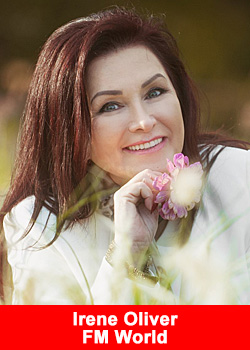 Irene Oliver born in Lithuania and living in the United Kingdon stated:
Today marks 14 years since I have joined FM World! In fourteen years there have been ups and there have been downs, good days and not so good days but I have never lost track of what the mission was.
I have seen many people come and go, some jump the ship, others lose their vision and others have been with me from the beginning and are still here.
Commitment and Loyalty are rear qualities nowadays in the information overload world with new companies popping up every day, but I believe these two qualities have played a very big part in my success in business
It has been such an incredible journey but we are just getting started. There are so many exciting things that are yet to come! Being a witness to so many peoples growth over the years and the development of our great company has been an honor and being able to contribute to that growth and development has been an absolute pleasure!
Whatever you're focus on grows in your life. Many people have heard of this but still do not understand this fully.
You see the more you talk about all the negative things in your life and in the world, the more you attract these negative things into your life.

Here is for the next 14 years of this fun adventure. See you at the top!
About FM World
FM WORLD is a leader of Multi-level Marketing. A company was established in 2004 in Wrocław by Artur Trawiński. After three years, the Company started expanding globally. Today we have more than two millions international Business Partners already working with us.
What makes us stand out is our broad offer of perfumes and excellent FMCG products which won the hearts of customers worldwide. We attach special importance to working with passionate and energetic people, who believe that power of business is in the friendly relations. Thank to them we are successfully carrying out our mission which is to create products which you can share with others and promote lifestyle which provides financial freedom.
We support entrepreneurship, offer professional trainings and we motivate others to change for the better. After 16 years of business activity, following the unusually dynamic development on foreign markets, we reinvigorated our brand so that it could reflect that FM WORLD is a modern international company with an enormous growth potential.