Jade Fisher Achieves Triple Diamond Rank At Valentus
May 15, 2020
By Team Business For Home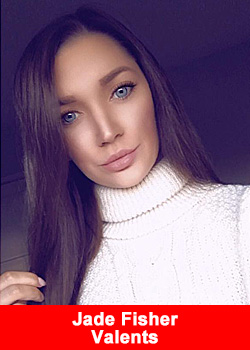 Jade Fisher stated upon her achievement:
Just over 2 years ago I was struggling mum of soon to be 3 little boys. Even though both myself and my husband were working, we were just working to pay bills every month and we were never left with anything once this was done.
I was fed up with the vicious cycle of working hard for nothing and I wanted more!
This was the point where I had come across Valentus and decided to jump straight in as I had absolutely nothing to lose. With little experience in network marketing I took it upon myself to learn from the best in the company and in the Industry.
Within 5 months I was able to go full-time with Valentus allowing me to build my business from home around my 3 children.
For the first year I worked really hard with ups and downs along the way, but I knew this was part of the journey.
I remember someone telling that if I was doing everything I could daily to help grow and build my business then it would eventually start to fall into place, and they were so right. 1 year after joining I hit my structured Emerald promotions, 2 months later I hit Diamond and 2 months after that in May 2019 I became the newest Double Diamond leader in the UK.
By this point life was good I no longer needed to worry about money or how I was going to pay the next bill and after no holidays for 5 years I took my family on 5 holidays to make more amazing memories.
Life was good again. In September 2020 my little boy Chase aged 3 at the time was taken into hospital really poorly where he stayed for 7 weeks having numerous tests and operations.
During this difficult time it really showed me how important my business was and how grateful I was for Valentus. It took away any financial worries and my husband was able to take months off work unpaid so that we could both be there for our son and other children in a difficult, worrying time and this I will always be thankful for.
Despite the difficult time my business kept on growing and this year in April I hit a huge promotion and became Triple diamond. A huge milestone in my business and in this company, upping my monthly car bonus and qualifying for the all-expenses paid trip to the Bahamas next year.
I now never need to worry like I did before I have savings which will be for our dream home in the next couple of years, me and my husband are both debt free, we have a amazing car which is paid for by Valentus each month and as a parent i never have to worry about childcare again. I am so incredibly grateful for Valentus and my amazing team as none of this would have been possible without them.
About Valentus
In Latin, the word "Valentus" means "prevail," defined as proving to be superior in strength, power, and influence. Recognizing that, we couldn't have picked a more fitting name for a company that strives to be the example in an industry that deserves a leader to follow.
Since day one, our focus, our passion, and our commitment have been to create a company, a product line, and an opportunity built on a foundation of integrity.
From creating significant levels of income, to building strong networks, healthy long-lasting relationships, making new friends, participating in activities you never even knew existed, having the time to do the things you love with the people you love to be with, VALENTUS can help you PREVAIL in ALL of your goals! For more information please visit www.valentus.com