Neora Launches ProLuxe Hair Care System
May 8, 2020
By Team Business For Home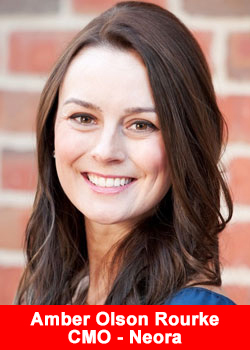 Neora, a leader in science-based, skincare and wellness products, is proud to introduce a first-of-its-kind hair care line: the ProLuxe Hair Care System. 
ProLuxe is an intuitive, professional-grade system that works to identify and address every sign of damage and aging. The system combats damaged texture, decreased strand size and dullness and increases color retention, while restoring hair's strength, shine and youthful appearance.
"We are thrilled to finally introduce hair care to complement our skincare and wellness offerings," said Neora co-founder and chief sales and marketing officer Amber Olson Rourke. "Our skincare expertise allowed us to create a breakthrough, professional-level system for your hair."
In a four-week, independent home-use consumer study of males and females with a wide range of hair types, participants who used the ProLuxe Hair Care System observed notable improvements in hair's healthiness, softness, smoothness, shine, vitality, volume and manageability.
Neora's ProLuxe line contains four steps:
ProLuxe Rebalancing Shampoo: A daily, scalp-balancing shampoo that cleanses and strengthens. The Rebalancing Shampoo is rich in powerful protein blends that help fight the signs of aging and damaged hair.
Provides an optimal environment for healthy hair
Helps balance scalp's sebum for ideal moisturization
Cleanses away impurities, pollutants and buildup
Works to allow optimal exchange of nutrients at scalp
Helps strengthen hair
ProLuxe Rebalancing Conditioner: A nutrient-dense daily conditioner that deeply nourishes while working to restore your hair's soft, smooth, radiant appearance and youthful feel and movement.
Deeply nourishes and hydrates
Reinforces optimal moisturization for oily and dry scalps
Works to strengthen and protect hair
Provides relief from an itchy scalp
ProLuxe Scalp Treatment: A state-of-the-art, daily leave-in treatment that works to create the ideal environment for producing the appearance of stronger, thicker, younger-looking hair.
Penetrates deep into the scalp to target the hair follicle to combat greying or whitening hair and retain natural hair color without using colorants
Helps support a healthy scalp by improving skin renewal, barrier function and natural exfoliation
Works to strengthen hair and restore smoothness and suppleness
Reinforces optimal moisturization for oily and dry scalps
ProLuxe Hair Mask is an intensive, weekly treatment that finds and repairs almost every kind of damage done to the hair shaft.
Penetrates deep into the hair fiber to repair damaged hair by bonding together broken strands
Restores hair's youthful, healthy appearance, including improved shine, strength, elasticity and manageability
Improves color retention
Reinforces optimal moisturization for oily and dry scalp
Provides relief from an itchy scalp
"At Neora, we pride ourselves on providing real results," said Olson Rourke. "ProLuxe is no different. The results speak for themselves, and we are excited to offer salon-quality results at home."
The four-step ProLuxe system is available on May 15 on Neora's website for $155. To learn more about ProLuxe, watch this video.
About Neora
Based in Dallas, TX, Neora is a global relationship marketing company with age-fighting products crafted from cutting-edge research and science. Founded in 2011, Neora has shattered industry sales records while developing a strong customer base in North America, Latin America, Europe and the Asia-Pacific.
Neora is committed to providing an excellent product line based in real science. The ProLuxe Hair Care System is cruelty-free, vegan, dermatologist-tested and for all hair types. It is free from DEA, gluten, GMOs, parabens, phthalates, silicone, and SLS/SLES. Visit neora.com/haircare for more information.
Recommended Distributors Neora