Sian Pagne Achieves Diamond Rank At Valentus
May 23, 2020
By Team Business For Home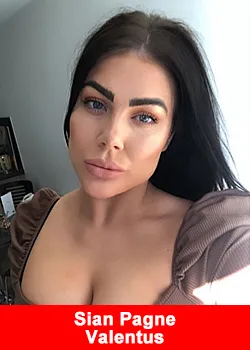 Sian Pagne stated upon her achievement:
"I joined valentus in January 2019 with no previous experience or knowledge of the industry and after a rocky start I started on my Valentus journey again in October 2019. With the help of my upline Raegan Hipwell who hit Double Diamond the same day I hit Diamond I have been able to transform my business into a global success!
I think mindset is one of the most important things I've learnt – and going to a couple of the events and seeing John Haremza speak about how he had a challenging start at the beginning as did a lot of the other team members it gave me inspiration!
I knew that I could achieve anything I wanted thanks to this company. I hit my 5th leader position in 3 months and was the first Structured Emerald of 2020, then another 3 months later I hit my Diamond promotion which qualifies me for my car bonus.
Along the way I've paid off debt, built a growing team in New Zealand and around the world and been able to achieve my goals which I never thought I could, including pushing myself outside my comfort zone – by doing live training in front of a group of 1,700 people!
I now have an amazing successful team and become a 4-Figure weekly earner! All from a girl who didn't know a thing about network marketing! This company has enabled me to grow as a person massively, as well as helping my team members become confident and successful themselves. Thank you Valentus I'm forever grateful".
About Valentus
In Latin, the word "Valentus" means "prevail," defined as proving to be superior in strength, power, and influence. Recognizing that, we couldn't have picked a more fitting name for a company that strives to be the example in an industry that deserves a leader to follow.
Since day one, our focus, our passion, and our commitment have been to create a company, a product line, and an opportunity built on a foundation of integrity.
From creating significant levels of income, to building strong networks, healthy long-lasting relationships, making new friends, participating in activities you never even knew existed, having the time to do the things you love with the people you love to be with, VALENTUS can help you PREVAIL in ALL of your goals! For more information please visit www.valentus.com