Truth In Advertising Files A Complaint For Coronavirus Claims Against Herbalife
May 6, 2020
By Team Business For Home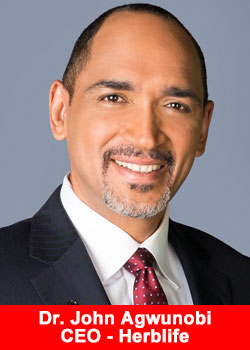 Truthinadvertising.org (TINA.org) has filed a complaint against multilevel marketing company Herbalife with the Federal Trade Commission (FTC) for deceptive claims that Herbalife products can help prevent and treat the coronavirus by boosting the immune system.
The ad watchdog is urging the agency to open an inquiry and take immediate action to protect consumers as the coronavirus pandemic's death toll in the U.S. surpasses 50,000.
TINA.org has catalogued a sampling of more than 30 immunity-boosting claims made by the company through its distributors in its complaint to regulators. And while some Herbalife distributors tag posts #coronavirus, #nocoronavirus and #COVID-19, and make explicit claims that the company's products are "good for fighting corona" and can act as a "Corona Defender Kit," other distributors don't mention the virus by name.
In the era of the coronavirus, however, when the virus is all anyone can think about, immunity-boosting claims are elevated to implied disease-treatment or prevention claims requiring substantiation and FDA approval. There is currently no known treatment or vaccine for the coronavirus.
TINA.org's complaint to the FTC comes after the agency announced on Friday that it had sent warning letters to 10 MLMs regarding health and earnings claims related to COVID-19.
Several of these same MLMs have been the subject of recent TINA.org's consumer alerts around problematic coronavirus marketing. And despite messaging from the industry's self-regulatory body that its members should not exploit the pandemic by making deceptive health and income claims, TINA.org has found companies doing just that.
About Herbalife
Herbalife Nutrition is a global company that has been changing people's lives with great nutrition products and a proven business opportunity for its independent distributors since 1980. The Company offers high-quality, science-backed products, sold in over 90 countries by entrepreneurial distributors who provide one-on-one coaching and a supportive community that inspires their customers to embrace a healthier, more active lifestyle. Through the Company's global campaign to eradicate hunger, Herbalife Nutrition is also committed to bringing nutrition and education to communities around the world.
For more information, please visit IAmHerbalifeNutrition.com.
About Truth in Advertising
Truth in Advertising, Inc. (TINA.org) is a 501(c)(3) nonprofit organization based in Madison, CT, whose mission is to be the go-to online resource dedicated to empowering consumers to protect themselves and one another against false advertising and deceptive marketing. We aim to achieve our mission through investigative journalism, education, advocacy, and the promotion of truth in advertising. We are independently funded and do not accept any advertising dollars to support our work. TINA.org received its initial funding from Seedlings Foundation, which supports programs that nourish the physical and mental health of children and families, and fosters an educated and engaged citizenship