Cloud 9 Life Donates 3% of Purchases To Projects And Causes
June 30, 2020
By Team Business For Home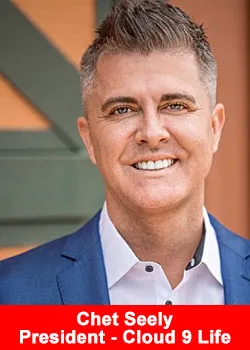 Nutritional wellness is what Cloud 9 Life is known for, but what they're most proud of is giving back.
Social impact is built into the DNA of the company and it's not only part of their culture, it is part of the way they conduct their business. Through the Purchase to Purpose program Cloud 9 Life donates 3% of the proceeds from the purchases of their products to projects and causes that benefit organizations in local communities.
Cloud 9 Life's commitment to quality digestive health products is as important as its commitment to the causes they support. When Cloud 9 Life customers and Executives purchase Cloud 9 Life products and share the story, they are part of something bigger than a brand, they are part of a movement to make everyday purchases serve a larger purpose.
"Purchase to Purpose is so much more than donating to social impact causes. It's a movement connecting, partnering, and investing in charitable organizations that are fundamentally changing our world. This alignment and support of particular causes is an extension of our Cloud 9 Life company values"
says Chet Seely, President and Co-Founder.
Cloud 9 Life is a community, a home to "do-gooders", who mobilize to create tangible solutions to pressing problems in their communities, expanding the limits of what's possible.
 "We pride ourselves in our diligence in identifying, vetting and selecting our non-profit partners, with all organizations sharing three qualities: represent the passions of our customers, deliver an impactful and sustainable program or project, and address a burning issue in a community where Cloud 9 Life has a strong presence,"
says Chet.
About Cloud 9 Life
Established in January 2020, Cloud 9 Life is a vehicle to help people take control of their health and their finances. Committed to providing truly exceptional products, customer service, and tools to support customer success Cloud 9 Life has made being a business owner more accessible, more attainable, and more fun than ever before. Cloud 9 Life is a privately owned company with headquarters in Naples, FL. For more information, visit Cloud9Life.com