Danien Feier Achieves Triple Diamond Director Rank At Jeunesse
June 27, 2020
By Team Business For Home
Driven by his purpose and dedicated to creating a multi-generational legacy for his beloved family, renowned industry superstar, respected author and world-class inspirational speaker, Danien Feier, recently achieved a well-deserved milestone in his illustrious professional career.
In May 2020, Danien, born in Germany and resides in Dubai, advanced to the prestigious rank of Triple Diamond Director with Jeunesse Global LLC; $1 Billion US based direct selling company operating in over 145 countries worldwide.
With his latest well-deserved business achievement at the age of 35, Danien is now the youngest leader in the 12 year history of Jeunesse Global to achieve the prestigious rank of Triple Diamond Director; and for good reason. In fact, Danien achieve the rank of Diamond Director in his first 14 months with Jeunesse and Double Diamond Director just two months later.
When asked about the personal impact of achieving this milestone in his career, Danien was eager to give credit to others for his impressive success.
"I am sincerely grateful and humbled by this great honor and privilege, Danien explains, "and I could not have done it without corporate support and the the hard work and leadership from our teams in for this Europe, The Middle  East, Africa and beyond.  Jeunesse has s seamless corporate infrastructure worldwide.

The company has developed the business-building tools, training tutorials, back-office business support platforms, and the communication technology including digital Zoom meetings to help Distributors all over the world succeed.

This unique and powerful infrastructure empowers us to grow as quickly as we want globally without many of the limitations that other direct-selling companies have.
With his recent accomplishments, it is noted that success is nothing new for Danien Feier.  Early in his career, Danien experienced success in the banking and real estate industries; but knew in his heart that there was a higher calling for his life and career. When Danien was 18 years of age, he was introduced to the direct-selling industry and joined a well-established US based publicly-traded Network Marketing company.  He was "a natural" and enjoyed respectable success levels within the company; but something was missing for Danien.
"I simply did not feel it," Danien explains "and I was genuinely concerned that I would not reach my full potential as a result of the company's brand positioning in the global marketplace. I loved the company, but it just did not have that inspiring X-factor and global potential I was looking for."
"Several years ago, I found an amazing direct-selling juice company and over the next five years I was able to achieve a respectable level of achievement," Danien explains "and one evening at a corporate event, I met the most stunning and truly amazing person I had ever met!
At that unforgettable moment in time… I knew almost instantly that I had met my future wife and soulmate Stefania Lo Gatto from Italy. My life was transformed for eternity. We had so much fun working the business together and fell in love! And I can tell you without hesitation that meeting Stefania and being so fortunate to have her as my wife are truly THE defining moments of my entire life."
After getting married and experiencing several years of continued success, Jeunesse Global acquired the Network Marketing company that Danien and Stefania had been working with for the previous five years.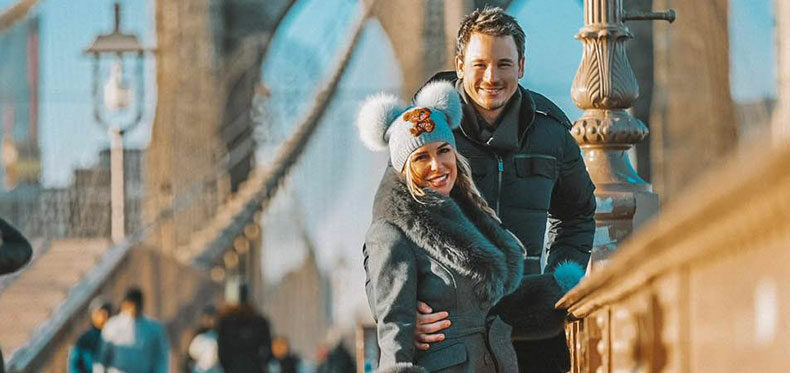 "My job is to help people believe in their dreams and realize them one by one," Stefania explains, "and when they finally have them in their grasp, their joy is also my joy. Nothing is difficult after all, if you have the right leadership behind you. Network marketing is about friendship, empathy, and success by simply sharing your beliefs with others.
I love working side-by-side with those who believe and work hard to fulfil their purpose in life.  Success with our Team through Jeunesse Global is the Star in the sky that is within your reach, if you only believe. Shall we do it together?"
For greater insight on Danien Feier and how you can turn your "Dreams into Reality through Network Marketing," you can find Danien's inspiring new book "History in the Making" available now through Amazon.com. You will be impressed with his valuable insight and help you unlock your full potential.
About Jeunesse
Jeunesse is a global direct selling company with a mission to positively impact the world by helping people look and feel young while empowering them to unleash their potential. The company's exclusive skin care and nutritional products form a comprehensive Y.E.S. Youth Enhancement System.
With multilingual customer service, back-office support and a global enrollment system, Jeunesse utilizes a cutting-edge platform to share innovative products, training, and support through 32 fully operational offices to markets in over 145 countries. Learn more at jeunesseglobal.com
Recommended Distributors Jeunesse (LaCore Enterprises)