Lauren Shelmerdine The Youngest Valentus UK Diamond Leader
June 30, 2020
By Team Business For Home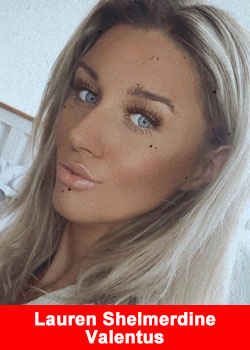 Lauren Shelmerdine stated upon her achievement:
I started my Nurse training in March 2018. As student nurses in the UK we no longer receive financial help throughout our training.
We study and have to complete a number of unpaid placement hours in order to be able to qualify. It's a career I've always been passionate about and wanted to do so I jumped in without realizing how hard things were going to get financially.
I began working in the hospital around my placements which are typically 40-hour weeks, just to help me scrape by each month. I was burnt out, tired, feeling down and still very poor. My credit cards and overdrafts were building up and I just knew I wouldn't be able to make it through my training this way.
I saw my upline posting about this opportunity for a while. I was always skeptical and never imagined it would be something I could do. So I watched from the side-lines for months. Every day I would see so much success, so many people being helped by this opportunity and people gaining both time and financial freedom.
I swallowed my pride and in October 2018 took the leap and joined.  There was nothing to lose but seemed there was a lot to gain.
Within my first 3 months of joining I was able to stop working the shifts at the hospital around my placement hours. I was getting a lot of people involved and helping them earn the same way I was. Suddenly I had a team of the most amazing people from all different places and walks of life that are all earning! I was able to pay off my debts and clear my overdraft, which I never thought I would do whilst still studying and now earn more than a full-time income by doing this!
I was also able to go on six holidays in 2019 which I never thought would be possible for me.
18 months after joining, in April 2020 I finally got my Diamond promotion and have now qualified for the company's car bonus and this all still seems so surreal.
I am now in my 3rd year of my nurse training. I don't think I would have gotten this far without finding this business. This company is incredible and all the people I have met along the way have been amazing and inspiring! I can't wait for the rest of my Valentus journey, where it will take me and I will be forever grateful.
About Valentus
In Latin, the word "Valentus" means "prevail," defined as proving to be superior in strength, power, and influence. Recognizing that, we couldn?t have picked a more fitting name for a company that strives to be the example in an industry that deserves a leader to follow.
Since day one, our focus, our passion, and our commitment have been to create a company, a product line, and an opportunity built on a foundation of integrity.
From creating significant levels of income, to building strong networks, healthy long-lasting relationships, making new friends, participating in activities you never even knew existed, having the time to do the things you love with the people you love to be with, VALENTUS can help you PREVAIL in ALL of your goals!
For more information please visit www.valentus.com
Recommended Distributors Valentus