Lyconet Virtual World Tour Finale
June 10, 2020
By Team Business For Home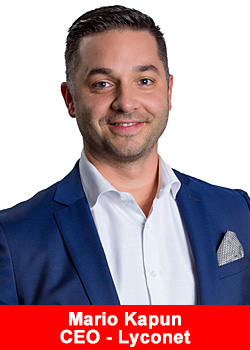 According to a Lyconet press release:
Even in economically troubling times, the Lyconet business model provides independent Lyconet Marketers with the opportunity to make the most out of their network and push their business to the next level. One more reason to grab this unique opportunity and become a part of the global Lyconet community.
You might be wondering why you too should start a career with Lyconet? Well, why not? As an independent Lyconet Marketer you can generate an additional income by building your very own shopping network and by supporting others in doing the same. Lyconet will help you become financially independent and improve your quality of life.
At the heart of Lyconet lies something that is an integral part of today's society: shopping. The Lyconet Marketer's task is to enthuse new customers and Loyalty Merchants with the benefits of Cashback World and to continuously expand the shopping community. The Marketers can benefit from every purchase made by their registered customers and can also help new Marketers establish their own business.
The business model of the future
The Lyconet business model shines even in economically challenging times. The predominantly digital work via laptops, tablets and smartphones allows the Marketers to keep an eye on their network and expand their business regardless of where they are. This makes Lyconet the business of the future that anyone can get started with and learn more about.
Video and telephone conferences are replacing personal meetings and tailored webinars are keeping the Marketers updated on all the latest news and information regarding the world of Lyconet while also promoting personal growth. Just recently, Lyconet started an incredibly informative webinar series entitled "The Lyconet Virtual World Tour".
"The Lyconet Virtual World Tour grants Marketers access to the latest business developments as well as personal success stories and experiences from Marketers from across the globe. We are thereby pursuing a very special vision: At Lyconet, we want to make people successful",
emphasizes Mario Kapun, CEO Lyconet International AG.
The Lyconet Virtual World Tour Finale
The spectacular finale of the webinar series will take place on 12 June 2020 at 7pm (CET) and you too can join in and watch Hubert Freidl, Owner and Founder of myWorld personally present the visions behind myWorld.
You will also find out the most important key facts about the Lyconet business from Mario Kapun as well as the latest developments from myWorld Marketplace presented by Manuel Urban, CEO myWorld Holdings Ltd. The grand finale will also include the incredible network marketing legend Eric Worre, who will be sharing his personal tips and experiences while also explaining what makes network marketing so special.
Do not let this spectacular opportunity slip through your fingers and register now to participate in the Lyconet Virtual World Tour Finale free of charge: https://bit.ly/finaleenglish. You can also share this special event with anyone interested and can look forward to an unforgettable event that will inspire you to change your life for the better.
Other languages:
About Lyconet
The Lyconet brand offers those who are interested the opportunity to establish one's own shopping network as an independent entrepreneur, to enthuse consumers across the world with the benefits of the Cashback World Shopping Community and to sell customer loyalty programs to small and medium-sized enterprises.
As a network marketing specialist, Lyconet provides a wide range of professional training, services and tools, in order to offer its sales partners (Lyconet Marketers) the best possible support in their business activities.
Lyconet thereby ensures that the network is continuously expanded in terms of Members, Loyalty Merchants and Lyconet Marketers. For more information please visit www.lyconet.com