Rachel Chantel Smith Achieves Triple Diamond Rank At Valentus
June 16, 2020
By Team Business For Home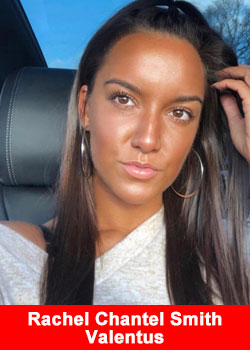 Rachel Chantel Smith stated upon her achievement:
I became the World's First Triple Diamond Leader of May 2020. I achieved this on my One Year Anniversary of becoming the UK's First Double Diamond Leader of 2019, and on my Two-Year Anniversary of joining this company. My journey has been incredible so far!
I have now qualified for an All-Expenses paid holiday to the Atlantis Resort in the Bahamas (which has always been a dream of mine) and officially became a 6-figure yearly earner, now making ten times more than I did in my previous 9-5 job. I have the financial freedom and time freedom that I have always dreamed of having. I travel around the world to so many luxury places, and in 2019 I went on 10 amazing holidays!
Within 12 months of joining, I bought my dream Range Rover, all paid for with our Company Car Bonus, which has now increased to $1000 per month.

I recently moved into my first ever home, on my own, a brand new three-bedroom house, something that I was never able to do in my previous jobs.
My biggest goal was to pay my Mom's mortgage for her and give her the life she deserves. In 2019 this became reality. There are no words to describe this feeling.
Triple Diamond means that I have helped hundreds of people around the world, to change their lives in so many positive ways. All thanks to sharing this amazing online opportunity.
I will be forever grateful for my beautiful, hardworking, supportive team, and so proud of their incredible success.
I am truly blessed that I found this Company at the perfect time and I always say that if your "why" is big enough, you will never ever give up until your dreams become reality. Here we are proof that dreams do come true.
About Valentus
In Latin, the word "Valentus" means "prevail," defined as proving to be superior in strength, power, and influence. Recognizing that, we couldn?t have picked a more fitting name for a company that strives to be the example in an industry that deserves a leader to follow.
Since day one, our focus, our passion, and our commitment have been to create a company, a product line, and an opportunity built on a foundation of integrity.
From creating significant levels of income, to building strong networks, healthy long-lasting relationships, making new friends, participating in activities you never even knew existed, having the time to do the things you love with the people you love to be with, VALENTUS can help you PREVAIL in ALL of your goals!
For more information please visit www.valentus.com
Recommended Distributors Valentus