Hannah Gallagher Achieves Royal Diamond Rank At Valentus
July 21, 2020
By Team Business For Home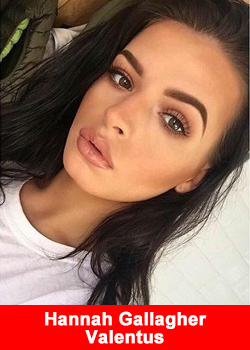 Hannah Gallagher stated upon her achievement:
"I was 20 years old when I found network marketing, I started in the industry whilst working full time as a self-employed makeup artist.  I joined the industry to earn a few extra hundred pounds a month, however once I joined, I saw the earning potential and the FREEDOM.
Once my eyes were open to the lifestyle it could give, I got absolutely addicted and worked on my business whenever I could, in between clients, weekends, early mornings, and evenings.  I knew that working hard on this for a few years would truly change my life.
Fast forward 4 years – the industry has allowed me to quit my job.  I left makeup behind in 2019 and became a full-time network marketer aged 23.
I am able to travel the majority of the year which is something I love to do – in 2019 I went on 10 holidays in the space of 10 months, one of the holidays being the Bahamas with all expenses paid for hitting a big promotion in the company.
The best thing is I don't have to set an alarm in the morning. I have qualified for our company car bonus 5 times so have my dream car paid for, was able to get a mortgage aged 20 and so much more.
I am so glad I found this industry as I can work from anywhere and now earn residually even when I'm not even online.
I recently just became the world's youngest Royal Diamond leader.  I am the only one in Europe and the U.K. to ever achieve this rank – this wouldn't be possible without the hardest working, driven team who I am so lucky to have!
I have made friends for life in so many of them and it is so nice seeing their success too. I am so grateful for this company and our amazing CEO. It's truly changed my life"
About Valentus
In Latin, the word "Valentus" means "prevail," defined as proving to be superior in strength, power, and influence. Recognizing that, we couldn?t have picked a more fitting name for a company that strives to be the example in an industry that deserves a leader to follow.
Since day one, our focus, our passion, and our commitment have been to create a company, a product line, and an opportunity built on a foundation of integrity.
From creating significant levels of income, to building strong networks, healthy long-lasting relationships, making new friends, participating in activities you never even knew existed, having the time to do the things you love with the people you love to be with, VALENTUS can help you PREVAIL in ALL of your goals!
For more information please visit www.valentus.com