Lies Frenay From The Netherlands Achieves Diamond Rank At Valentus
July 7, 2020
By Team Business For Home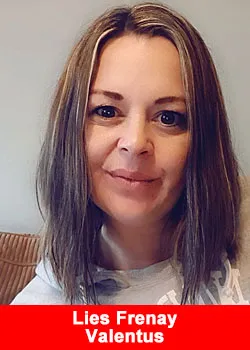 Lies Frenay stated on her achievement:
I am 39 years, and a mom and my biggest passion is network marketing.
May 2017 I started NWM and joined my mom in the business she did, I gave it my all, became the person I am today, for the first time I realized I was in charge of my own happiness, income, selflove and so much more. I knew I was responsible to make my own success.
I really loved what I did, the customer contacts and the way of working.  But I didn't get out what I was putting in. After 1 year working hard, I had 2 team members and $400 each month.  I knew there had to be something better for me!
I was pregnant and had 2 sons already so there was a big money motivation for me.
August 2019 I found Valentus and I am so grateful for that day. In my first week I had retail profit higher than my monthly income with the previous company. My mom came over to my team now and we grew so fast. In 3 months (November 2019) my mom and I became Structured Emerald together. What a company.
December 2019 my daughter was born and for the first time in life I felt in control. While Melody sleeps, I am building on my business.
What makes Valentus unique is that everything is already there, duplication is key.
With just 5 front lines I became Diamond in April 2020.
I am just very grateful that I've found my rock stars early in my process. Besides time freedom, being available for my children and financial freedom I also get up every morning excited to work. And I know this is just the beginning.
About Valentus
In Latin, the word "Valentus" means "prevail," defined as proving to be superior in strength, power, and influence. Recognizing that, we couldn?t have picked a more fitting name for a company that strives to be the example in an industry that deserves a leader to follow.
Since day one, our focus, our passion, and our commitment have been to create a company, a product line, and an opportunity built on a foundation of integrity.
From creating significant levels of income, to building strong networks, healthy long-lasting relationships, making new friends, participating in activities you never even knew existed, having the time to do the things you love with the people you love to be with, VALENTUS can help you PREVAIL in ALL of your goals!
For more information please visit www.valentus.com