Mariana Lopez de Waard Achieves Crown Ambassador Rank At Beyond
July 28, 2020
By Team Business For Home
Mariana Lopez de Waard is from Málaga, Spain and joined the network marketing industry 8 years ago after working in the hotel and tourism industry with the resorts in Marbella.
According to Mariana,
"it wasn't exactly what I expected from life so I was quite frustrated there, even though I had a good salary and a fixed job." She was presented with an opportunity to join the network marketing industry, work really hard, and be able to quit her job. "So I started," says Mariana.
Now, she has achieved the rank of Crown Ambassador with Beyond in only the pre-launch phase and has her sights set on even more incredible growth and success in the very near future.
Like many newcomers to the network marketing industry, success takes time. Mariana worked with 3 other companies over the past 8 years before joining Beyond – including one which went out of business and left her jobless. Knowing what to avoid, and what makes a company successful, Mariana has a lot of experience that has led her to believe in Beyond.
"The team we are creating is more than just a team, it is becoming a huge family with the same vision and goal. All of us who believe in Beyond as a project – we have amazing times ahead of us creating massive organizations and self-development for all."
As a mother, Mariana relates strongly to women in the world of network marketing and goes the extra miles to take care of her teams located in dozens of countries. She helps her team to stay educated, to become leaders, to understand financial markets, and to find their own purposes. Mariana wants to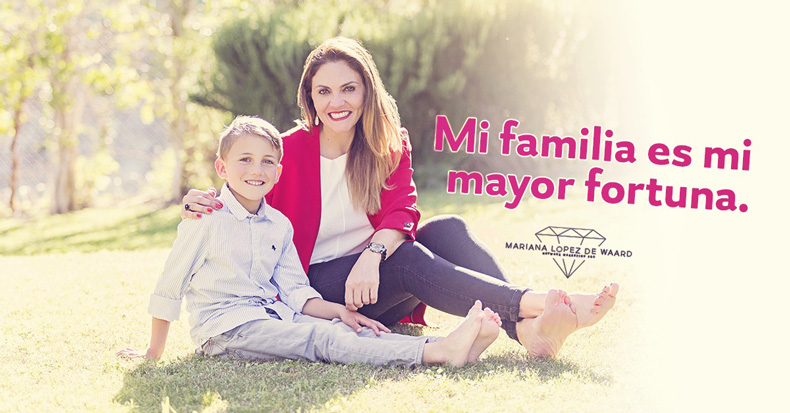 "help people to be the best version of themselves, wake up to their own power, and see that network marketing is the greatest and fastest way to accomplish all your goals."
Mariana's advice for people seeking success in network marketing is simple:
Define what you really want
Get a mentor
Make a decision
Act now
Acting now is especially important. "Many people are already changing their lives and getting closer to their best day ever in this short amount of time. This work-from-home business and the timing of Beyond's launch right at the same time as this pandemic is not a coincidence; the universe is conspiring for our goals," says Mariana.
Mariana believes that the "wide variety of products and services, including innovative digital products together with physical products, and the Infinite Success app" are the recipe for success with Beyond. "We finally have a dream tool for our business!"
"We are going to make this company huge worldwide in a safe, legal, and ethical environment with all the possibilities to earn dream checks and become the best version of yourself both professionally and personally." 
* Disclaimer: Individual results will vary depending on successful product sales, which requires hard work, dedication, good sales skills, and leadership. Any bonuses, commissions, or other amounts reflected shall not be considered as guarantees or projections of your actual earnings or profits with this business.
About Beyond
Beyond is known as the Best Day Ever company. With a wide variety of products and services, there is one common goal among them all: lead our members to experience their best day ever.
We know that one person's best day isn't identical to the next person's. That's why we offer financial technology products and services designed to make your money work for you, as well as wellness products designed to nourish your mind, body, and soul.
We've designed a personal development assessment to identify which areas of your life could use growth, and then we provide real, actionable steps to help you feel centered with our products and services.
Whether your best day ever is having more time to vacation with your family, getting 5% cash back on spending with your multi-currency wallet, paying off your student loans with digital technology products, running your first marathon, or losing those last few stubborn pounds, we have something to offer everyone.
And with our revolutionary mobile app, and two lucrative rewards plans, Beyond makes it easy for you to have your best day ever, and help others have their best day ever as well! For more information please visit www.well-beyond.comand  Beyond YouTube Channel.