Marilou Pedretti From France Achieves Gold President Rank At PM International
July 25, 2020
By Team Business For Home
Marilou Pedretti stated upon her achievement:
I started in Network Marketing almost 5 years ago when I was 28 years old. I didn't feel fulfilled with where I was, had to work two jobs, in the beauty industry and in a restaurant, I was just managing to be able to live correctly.
I fast understood the power of the freedom I was acquiring thanks to this industry.  One of my biggest dream was to empower women around the world, travel and to help them travel. After a year in the industry, I filed for divorce and decided to live the life I always dreamed of, the life I was supposed to have.
Divorcing was necessary because my ex-husband had left the household but left me with immense debts that I was able to pay in full thanks to my constant hard, dedicated and passionate work in the industry.
After two years working in the Network Marketing Business, in March 2018, I was exploring all my options and decided to follow my heart and my instincts, that were telling me to start my journey with PM international.
I had to redo everything… restart from zero, to finally today be able to reach the top of the game, number 1 position in France, « Gold President Team », something never accomplished before.
I made this decision to change my life and there wasn't a day that I wasn't in action since then. I quickly realize that if you work hard, you can grab your luck. Results:
In June 2020, with my incredible team we exceeded $800,000 in sales.

Placed 31st position in the world, in a company making 1.1 billion of euros, seemed to me something that would be from nowhere near impossible.

In 2 years at PM I have being exploring 4 continents, and more than 15 countries. In 2019, 80% of my time was spent traveling.
Today more than 80% of the team is female and hundreds of lives are changed for the best.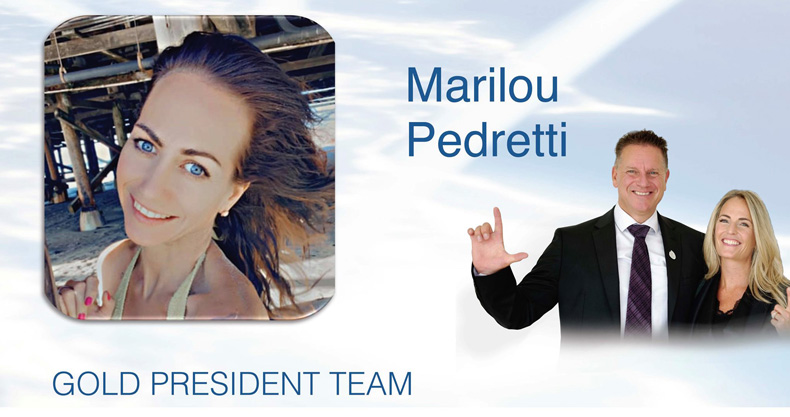 If your dreams are bigger than all your fears, nothing will stop you. And if not, make them bigger than the fears. I want to deeply thank all members of my team, who are both passionate and determined, filled with leaders who are kind and courageous, and that have made us break records today.
It's never me, it's always us. I love my Team like my family, they are the spirit of this success, I believe in the company with all my being, it is the essence of this opportunity. That is what makes working to me feeling like a real passion.
Best of all …. I have found love in this industry and now together we are building the future all over the world, from Europe to the United States.
About PM-International AG
PM-International AG is one of Europe's largest direct marketing companies in the areas of health, wellness, and beauty, based in Schengen, Luxembourg. In 2017, the corporate group registered a total turnover of 632 million US-Dollars, corresponding to an increase of 37.2 % compared to the previous year.
Founded in 1993, PM-International AG develops, produces and markets high-quality, premium dietary supplements and cosmetics through its own brand FitLine® – many of which have a patented technology.
The Nutrient Transport Concept (NTC®) represents the company's core competency: it delivers the nutrients exactly when they are needed and where they are needed – to the cellular level, from inside and out. To guarantee a continuous high product quality, the products are regularly and independently tested by TÜV SÜD ELAB.
End customers can review the analyses directly on the TÜV SÜD ELAB website, by scanning the QR code on the product packaging. No other competitor offers this level of transparency.
More than 400 million FitLine® products have been sold worldwide. Many customers, including several top athletes, regularly make use of FitLine® products. At the same time, the corporate PM-International group is the official supplier of numerous large sports associations, such as the German Ice Hockey Federation (DEB), the German Ski Association (DSV), and the Austrian Sports Aid (ÖSH).
Further information can be found under: www.pm-international.com
Recommended Distributors PM International