Mind.Capital Banned In Italy, Spain And Texas
July 26, 2020
By Team Business For Home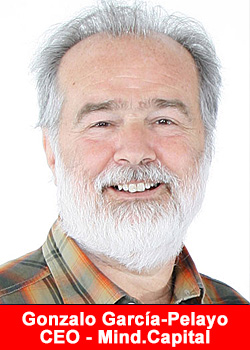 In Italy Consob has ordered:
The black-out of Mind.Capital that illegally offer financial services/financial products.
In Januari 2020, The National Securities Market Commission ( CNMV) in Spain confirmed Mind Capital is committing securities fraud.
Mind.Capital is not authorised to provide the investment services and is not authorized to perform collective investment institutions.
In July 2020, in the USA, the Texas State Securities Board ordered a cease and desist against Mind Capital:
The investments in the crypto-fiat arbitrage trading program are securities. Respondents have not been registered with the Securities Commissioner as a dealer or agent at any time material hereto.

The investments in (Mind Capital's) crypto-fiat arbitrage trading program have not been registered by qualification, notification, or coordination at any time hereto, and no permit has been granted for their sale in Texas. 

Respondents are violating the Securities Act by offering securities for sale in Texas without being registered.
About Mind.Capital
We are experts in obtaining returns from crypto assets. Mind.capital is a high-tech system that allows returns to be obtained from crypto-assets, led by Gonzalo García-Pelayo together with an international team of experts in mathematics, economics and technology.
After several years of research, we are able to study in real time the evolution of the main crypto assets and their sale price in different currencies and find the optimum moments of buying and selling. From only 40 Mccoin, our platform allows anyone to be a participant in the returns obtained.
Gonzalo García-Pelayo has been a music producer, film director, radio host, television host and is famous for having beat the casinos in the nineties with his roulette system, the story of which was taken to movie theaters with the film «The Pelayos».
He has also written several books on betting, «The fabulous story of Los Pelayos», «Learn to play poker with Los Pelayos» y «Bet to win». In 2006 he opened his school to win at online poker "Los Pelayos Poker" and shortly afterwards, he revolutionized the world of sports betting. Now, he has put all his experience into finding a way to obtain returns from crypto assets.