Power Couple Alfred & Morgan Nickson Hit Top Rank At FES
July 20, 2020
By Team Business For Home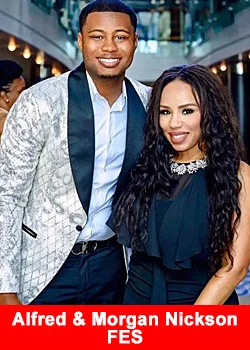 Alfred Nickson is a industry icon as one of the youngest top earners in the world, he was inducted into the Million Dollar Hall of fame at just 27 years old.
He's a world class leader with nearly 100 Documented 6-7 figure earners in his organization. Last month Alfred organization went over $ 10 Million in Sales Volume and achieved the position of pinnacle Senior Vice President.
We asked Alfred how does it feel to achieve that level of success?
"It's a true honor to achieve the top rank in our amazing company. I've been in this industry for nearly a decade. we had our fair share of ups and downs along the journey but I thank God for his grace, mercy, and favor! God gets all the glory. This is a major TEAM win.

We have so many wonderful leaders in our organization, couldn't have done this without our team. Very greatful to all the mentors throughout my journey that had a hand in my Success."
It's hard to believe that Alfred is just 27 years old. Alfred's has Vision and wisdom that's  beyond his years thats served a great deal in his success.
But behind every great man is a great women. Alfred's Wife Morgan Nickson is a beast in her own right as she is one of the top earners and producers in Alfred organization. Like Alfred she also got promoted to a massive rank at FES last month! Her sales volume went over $1 Million and she achieved the position of Senior Vice President. Talk about a power couple!
Morgan said:
"We have such an amazing company. Our co-founders are such great people. They are always looking to put tools in place that allows us all to win. Alfred and I just have a passion to serve and help people."
Alfred and Morgan has done just that! Help people. Alfred said:
"This is just the beginning for us, we have a vision that's so big. Our vision is clear. Be humble, and help people!"
We can only imagine where Alfred will be at age 30 🙂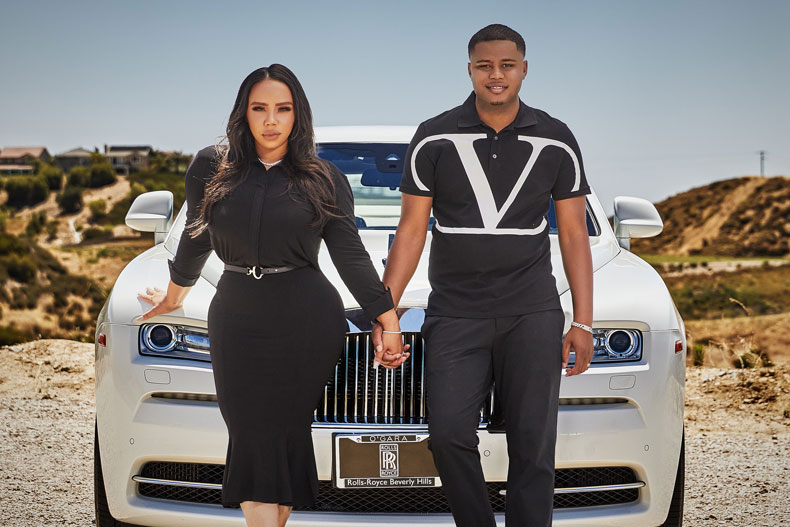 About Financial Education Services
Financial Education Services has been helping consumers achieve their highest financial potential for over 10 years.
Our ever-expanding service line is consistently evolving to meet the demand towards a solution for financial issues consumers face today. We've covered the spectrum to create programs that can offer assistance to various pieces of the financial puzzle, with easy-to-use programs and the highest level of customer support.
By including educational resources along the way, we aim to help you meet your financial goals while also providing you with the tools for long-term, consistent success.
Our career opportunity provides a foundation for individuals and teams that are driven, highly motivated and looking for access to immeasurable success- while positively changing lives across the country. For more information please visit www.financialeducationservices.com
Recommended Distributors Financial Education Services