ANMP 2020 Live: Virtual Convention August 20 – 23
August 15, 2020
By Team Business For Home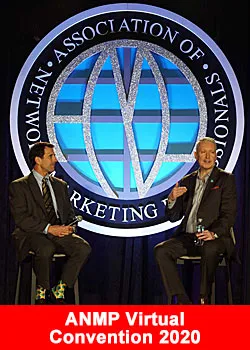 The 2020 Association of Networking Marketing Professionals (ANMP) International Conference is live, it's VIRTUAL, and this year it's happening August 20th-23rd.
The Annual Convention of the Association of Network Marketing Professionals (ANMP) is the most current and complete training for Network Marketing Professionals worldwide. Established in 2004 the ANMP is a 501(C)6 non-profit association.
Here are a few reasons you should attend:
50 of the Top Trainers, Coaches and Mentors in the world for our profession are going to share their top breakthroughs, ideas and tips on how to survive, thrive and GROW during these unprecedented times!
Right now – thru August 16th – these livestream tickets are just $49* to attend this global virtual event! *This special ends August 16.
Thursday, Aug 20       6:00 pm-9:00 pm (Central Time)
Friday, Aug                10:00 am-6:00 pm (Central Time)
Saturday, Aug 22     10:00 am-6:00 pm  (Central Time)
Sunday, Aug 23        10:00 am-1:00 pm  (Central Time)
The entire weekend's events will be broadcast live into a special ANMP 2020 Convention Facebook group Thursday Aug. 20 thru Sunday, Aug. 23, and will be available to attendees for 30 days.
The convention will be multiple live interactive sessions, with up-to-the-minute teaching, training and coaching from the BEST of the BEST in our profession, over the course of multiple days. There will be a BIG focus on what's shifted, what to do about it, "Building Your Business in the New Normal" and how to maximize – and actually thrive – in today's brave new world. You will learn from the best in the world how to navigate today's social distancing selling environment. The latest updates in FTC actions will also be discussed.
The live broadcast will be simultaneously translated into multiple languages – a historic event on a global scale! English, Spanish, German, Italian and Japanese speakers will be able to benefit from this event.
At our online convention, you'll learn from the BEST of the BEST in 2020…. Superstars, Top Trainers, Legends and Renowned Educators will mentor you and your team to greater success for your best results ever! Learn what today's modern Network Marketing Leaders are doing now – and shifts they've made (some for now, some forever) – together with proven fundamentals of success.
During these times when many are feeling alone or experiencing economic stress, it's never been more important to stay connected with one another. We can be together and help one another as part of virtual communities, on zooms, lives, chats and more… even as we practice "physical distancing" for now, to keep each other healthy and safe. Strength comes from unity!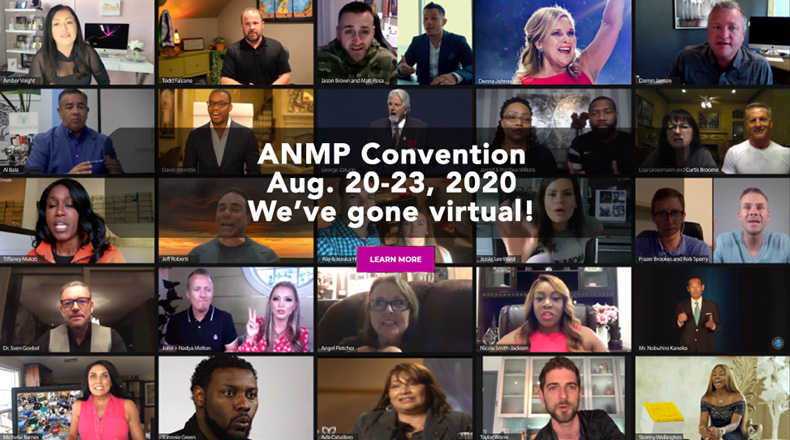 This is our 16th Annual International Convention. You'll enjoy a total of approx. 24 chock-full hours of world-class learning over the course of 4 days! And with livestream tickets available for just $ 49 (thru Aug 16th) there is no other event even close – the ANMP Convention remains the #1 BEST VALUE in Network Marketing – period. Those who purchase the livestream will have unlimited access to all sessions' recordings for a full 30 days.
At the ANMP we have stepped up and are supporting the millions of customers, distributors, suppliers and company founders and executives throughout our profession, to ensure you have what you need to continue growing your businesses and growing yourself – staying focused, productive, healthy, connected and sane in this "new normal" (for now) – and without having to travel to attend convention.
Act today and get your Livestream ticket for $100 OFF – just $49 thru August 16! For more information please visit www.ANMP2020.com