ARIIX Racks Up 7 Wins In 2020 CEO World Awards
September 10, 2020
By Team Business For Home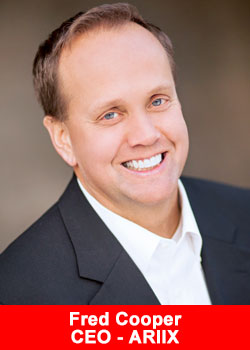 Winners of the 8th Annual 2020 CEO World Awards®, the world's top C-Level and executive achievement awards program, were announced and ARIIX garnered an impressive seven awards, including the CEO World Awards Grand Trophy!
CEO World Awards celebrate the achievements of leaders, executives, and their management teams behind the year's most outstanding initiatives and achievements. Chief Executive Officers, also known as CEOs, lead the development of the organization's short- and long-term strategy.
This annual awards program recognizes individuals and teams who set industry benchmarks for excellence. All organizations private or public, corporations, nonprofits, associations, vendors and government organizations worldwide are eligible to enter.
The prestigious CEO World Awards Grand Trophy is awarded to organizations that have won the greatest number of awards, demonstrating the highest excellence in business. ARIIX awards include:
GRAND TROPHY
GOLD  
Most Innovative Company of the Year | ARIIX®
Lifetime Achievement Award | Dr. Fred Cooper
Outstanding Executive of the Year in Finance | Jeff Yates
Best New Product or Upgrade of the Year | LIMU BLU FROG®
SILVER
Company of the Year | ARIIX
Best Product to Combat and Reduce the Impact of COVID-19 | Puritii™ Home Detox
 Judges include a broad spectrum of industry voices from around the world participated and their average scores determined the 2020 award winners. Winners will be celebrated and presented their awards during a virtual awards ceremony in November. For a complete list of the 2020 CEO World Award winners, visit https://ceoworldawards.com/winners/2020-business-awards-winners/.
"It's an honor to be named a Lifetime Achievement winner by CEO World Awards,"
says Dr. Fred Cooper.
"I'm grateful for the accolade, and I still have many more lifetimes to achieve — so do ARIIX and NewAge!

The awards ARIIX has garnered demonstrate our innovative and Representative-focused approach that's always been at the core of what we do. NewAge shares the same passions, and our combined synergies make the future more promising than anyone can imagine."
CEO World Awards are an annual industry and peers recognition program honoring CEOs, executives, entrepreneurs, innovators and their management teams from organizations in every industry and of every size in Asia, Australia and New Zealand, Canada and the USA, Europe, Mexico, the Caribbean, Central and South America, Middle East and Africa.
The Annual CEO World Awards is part of the SVUS Awards® recognition program from Silicon Valley in the United States of America. The coveted annual CEO World Awards program encompasses the world's best in leadership, innovation, organizational performance, new products and services, excellence studies, corporate social responsibility, and milestones from every major industry in the world.
Organizations from all over the world are eligible to submit nominations including public and private, for-profit and non-profit, largest to smallest and new start-ups. Learn more about the CEO World Awards at ceoworldawards.com.
About ARIIX
ARIIX is a unique and disruptive international opportunity company that creates efficacious, toxin-free products developed through a global distribution channel of independent Representatives. Founded in 2011 and now merged with NewAge Inc. — one of the fastest-growing beverage companies worldwide with a unique omni-channel route to market — ARIIX is one of the most disruptive and fastest-growing direct selling companies with a presence in over 40 countries around the world. For more information, please visit ariix.com or call 1-855-GO-ARIIX.