Neora Granted Motion To Transfer FTC Case To Dallas
September 6, 2020
By Team Business For Home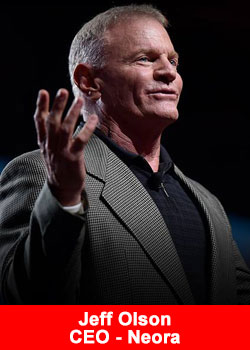 Neora originally sued the Federal Trade Commision in Chicago on November 1, 2019.
Later that same day, the FTC sued Neora in New Jersey. On July 27, 2020, the New Jersey Federal District Court granted Neora and Olson's motion to transfer the case to Dallas from New Jersey, which was the FTC's preferred venue.
On August 14, 2020, Neora filed a motion with Chicago Federal District Court Judge Ellis advising that as a result of the recent victory in obtaining transfer of the FTC's lawsuit from New Jersey to Dallas, Neora would be dismissing the lawsuit against the FTC in Chicago and proceeding with all claims in one lawsuit in Dallas.
Judge Ellis issued the dismissal this week, and in her order confirmed:
"Plaintiffs [Neora and Olson] undoubtedly have an adequate remedy in the enforcement action. Plaintiffs can raise the same arguments they assert here as defenses in that action."
Neora intends to file the same claims as originally filed in Chicago and proceeding with all claims in one lawsuit in Dallas.
"We look forward to litigating this matter as a single case in our home city of Dallas. We will continue to challenge the Federal Trade Commission's overreach and disprove the FTC's allegations. As we said from the very beginning, Neora will defend ourselves and stand up for the direct sales/ MLM industry with vigor,"
said Deborah Heisz, co-CEO for Neora.
About Neora
Based in Dallas, Texas, Neora is a global relationship marketing company with age-fighting products crafted from cutting-edge research and science. Founded in 2011, Neora has shattered industry sales records while developing a strong customer base in North America, Latin America, Europe and the Asia-Pacific.
Neora is committed to helping its Independent Brand Partners and their customers thrive in life with a holistic lineup of skincare and wellness products, a flexible, forward-thinking business opportunity and a positive culture focused on personal development. For more information, please visit neora.com.