Abdrahmane Khoma – ibüümerang Diamond In France
October 31, 2020
By Team Business For Home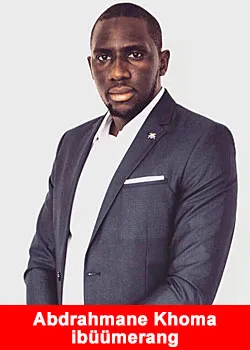 Acccording to an ibüümerang press release:
Abdrahmane Khoma, from France, achieved the rank of Diamond Ambassador in ibüümerang on October 31, 2019, on the same day as his birthday!
Today, on his one-year anniversary, we celebrate his birthday and his journey in ibüümerang.
Mr. Khoma was working at the post office, and through network marketing was able to replace his income in 3 months. He then retired his mother from her job cleaning homes and offices.
Mr. Khoma talks about the PRIB™ and how ibüümerang is expanding its reach into additional vertical markets and how ambassadors earn only when customers save.
About ibüümerang:
Officially launched on September 1, 2019, ibüümerang's vision is to be a consumer-centric company focused on the philosophy of giving back.
ibüümerang's mission is to create a worldwide movement to empower people via the PRIB™ (Perpetual Residual Income Builder™), to provide an opportunity to succeed without selling by offering a 5-Star Lifestyle at 3-Star Prices™, and to support The BüüM Foundation in providing an abundant life for every child on the planet.
For more information on ibüümerang, its top tier executive team, and its overarching philosophy, visit the company website at www.ibuumerang.com.
Recommended Distributors iBuumerang