Elepreneurs Launches Unwined™ To Support Stress Relief And Sleep
October 28, 2020
By Team Business For Home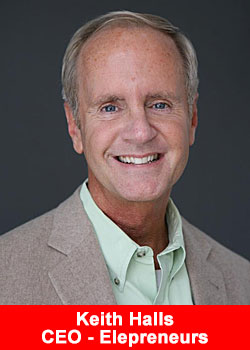 Elepreneurs, a leading producer and distributor of nootropic, functional beverage products with a focus on health and wellness, just launched a new product called Unwined™, a relaxing, stress-relieving, sleep-promoting beverage that may help with immune support.
The tasty berry-flavored wellness beverage is a full-bodied, mood-enhancing drink made with a powerful blend of antioxidants, adaptogens, extracts, and minerals. This proprietary blend of ingredients may help reduce excess cortisol and is designed to promote relaxation and sleep.
"Our goal with Unwined™ was to give consumers something to help them relax after a long or busy day,"
said Keith Halls, CEO for Elepreneurs.
"We're excited to launch this new product category that addresses the current needs of our valued distributors and customers."
A 30-day supply of Unwined™ retails for $65 and is available for purchase along with Elepreneurs' full line of nutritional supplements at elevacity.com via the company's network of independent distributors.
About Elepreneurs
Elepreneurs is on a mission to help elevate your life through patented nutritional products, life-changing virtual success training, and a unique rewards program.
Elepreneurs actually builds happiness right into our powerful nutritional products. The superior, scientifically backed ingredients stimulate the happiness hormones — dopamine, oxytocin, serotonin, and endorphins — which we refer to as D.O.S.E. For more information, visit www.elepreneur.com.
Recommended Distributors The Happy Co.