Interview With Mind.Capital Founder And CEO Gonzalo García Pelayo
October 7, 2020
By Team Business For Home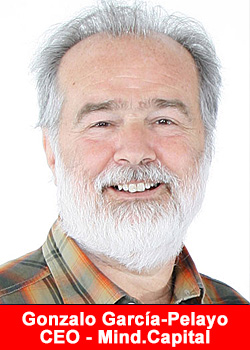 Running after a dream is what gives meaning to life. That night in the rain the Pelayo's were convinced they had reached it.
Gonzalo García Pelayo has been trying to discover the secret laws of chance for half his life, a dream that was costing him dearly. But he had been trying to make it come true for so long that he wasn't willing to give it up for anything in the world. This is the story of that dream.
This is how the film "Los Pelayos" begins, based on real events, in which the García-Pelayo family managed to unseat the main casinos in the world from roulette.
Gonzalo Garcia-Pelayo was the first person to have a winning system in roulette. He also created more systems such as betting, poker and sports betting. This trajectory is the one that has been overturned for developing a system as the one that today presents us in Mind Capital. Meet him in this short interview where he gives us a glimpse of what his career has been and how it has evolved over time.
Now you are the CEO of Mind.Capital but we wanted you to tell us a little bit about your career. How have these systems that you have had in the past evolved?
The fundamental thing in my career, was to look for systems. the roulette system, really gave us popularity because, practically all over the world, was the first time that a system could win at roulette legally. It had an absolutely invincible halo. It was in the news and history reported in several prestigious world media. And the final touch was the premiere of the movie "The Pelayos".
Besides that, you have also dedicated yourself a lot to do movies and music.
Indeed. Music has been the greatest dedication I have had when I had to leave the cinema. I dedicated myself to the cinema for a few years on my own, but then the difficulties that are always present in the cinema, economic and organisational, the complexity of relations with the State, made me tired.
To my surprise and pride, 30 years later, my films were rescued and screened in different retrospectives at prestigious European festivals, in Vienna, Paris, Lisbon, and the cinematic ones in Spain, etc. And about music, it was my other hobby for over 30 years, as I didn't dedicate myself to the cinema.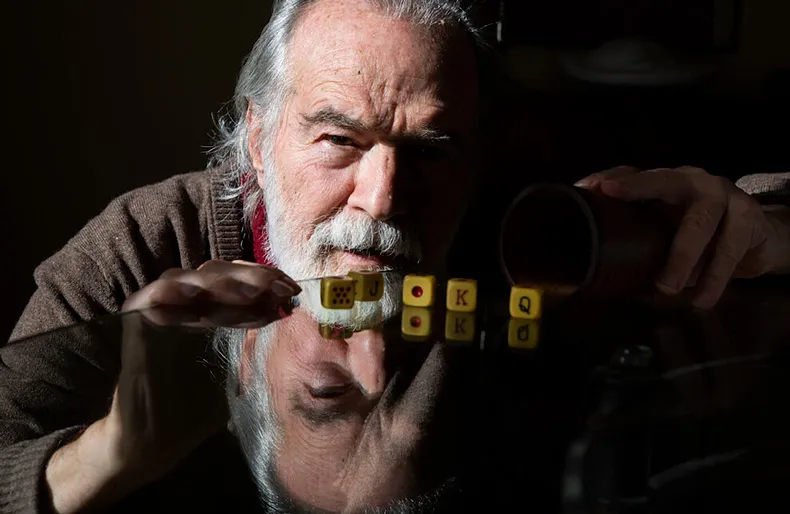 Ok, and what exactly was the reason to start with Mind.Capital and do it as a Network Marketing company?
Well, on one hand, we had developed a new system based on Crypto-fiat arbitrage, which is today the main product of Mind Capital.
Arbitrage is a technique that has a minimum risk, although it needs a very specific technology to achieve optimal results, which we achieved and tested for many months. When we saw it worked, we decided to put it on the market. In our product team we have experts in mathematics, economics and technology and they allowed us to achieve an exceptional first product.
At that time, there were several coincidences. One of them was that we met a group of top network marketing leaders who loved the idea. The other coincidence was that we were able to contact an extraordinary corporate network marketing team that had a huge experience and an excellent track record in this industry.
We got down to business and started with Mind.Capital. The rest is history; from the very day we went to market, we have not stopped growing.
None of my projects have had a reception, diffusion and growth as Mind Capital has. Without any doubt, it is thanks to the network marketing, for the great work carried out in its networks by the leaders and the "Know How" of our Corporate.
In how many markets does Mind.Capital already operate?
The last official figure for April are 80 countries, but since then, we have started operating in several more. Probably almost 90 now. And in all those markets we have customers and distributors who receive benefits every day.
How many users does Mind.Capital have today?
Today we can say that we have around 70,000 people with active licenses, which means, they want to operate with our systems. Obviously, not all of them make a distribution network, since it is not an obligation or an indispensable condition. In mind capital, each user is free to choose how he/she wants to develop, his/her independent business, always within the parameters of the company.
We have seen that they have a profile published on the web that they are the Ambassadors, what are they?
Ambassadors are the equivalent in the industry to what diamonds would be. In fact, we have enough to be in our first year of life. Last month there were 11 and this month there will be some new ones.
How long does it take to become an Ambassador at Mind.Capital and what are the requirements?
Our company will be one year from pre-launch on October 1st 2020 and 1 year from launch on January 11th 2020. Many of them arrived at Ambassadors before 6 months of activity from pre-launch. The main requirement is to have $4M of network volume. Many already exceed this by far.
What is MCCoin?
MCCoin is our reference, basically it can only be used to operate within Mind Capital, so that you know, the entry value and the exit value, and this facilitates a greater trust with the user by knowing at all times the value of his portfolio. It's like a casino chip, it has value only within that casino.
What is Little Pelayo?
Little Pelayo is our telegram chatbot. It helps both the customer and the distributor to quickly find all the information they need and has helped us to make the speed of the distributors business start up compress in an important way, and this has made an important difference in the industry.
To date, it has already had more than 200,000 queries worldwide since it was launched in April. We have 2 versions. One in English called Little Pelayo, and one in Spanish called Pelayín.
Little pelayo: https://t.me/littlepelayobot
Pelayín: https://t.me/pelayinbot
Where is the future of Mind Capital headed?
We are developing several new products, which we will launch soon, we have an R&D team that continually develops and tests new products, and our corporate team, together with our leaders, is studying how to incorporate them to the market. With all this, Mind.Capital is positioned as a reference in the market, and we will continue to be so for a long time.
About Mind.Capital
We are experts in obtaining returns from crypto assets. Mind.capital is a high-tech system that allows returns to be obtained from crypto-assets, led by Gonzalo García-Pelayo together with an international team of experts in mathematics, economics and technology.
After several years of research, we are able to study in real time the evolution of the main crypto assets and their sale price in different currencies and find the optimum moments of buying and selling. From only 40 Mccoin, our platform allows anyone to be a participant in the returns obtained.
Gonzalo García-Pelayo has been a music producer, film director, radio host, television host and is famous for having beat the casinos in the nineties with his roulette system, the story of which was taken to movie theaters with the film «The Pelayos».
He has also written several books on betting, «The fabulous story of Los Pelayos», «Learn to play poker with Los Pelayos» y «Bet to win». In 2006 he opened his school to win at online poker "Los Pelayos Poker" and shortly afterwards, he revolutionized the world of sports betting. Now, he has put all his experience into finding a way to obtain returns from crypto assets.