Luis Marishta Leads Massive Growth In Italy With Kuvera
October 16, 2020
By Team Business For Home
Luis Marishta, a 28 year old Albanian, travelled to Italy when he was 11 years old looking for a better life. At the young age of 14, Luis had to quit school to start working. He worked as a gardener making only  € 4 an hour.
In 2016, when Luis was 24 years old, he lost his job and was left with nothing. He quickly started looking for employment and submitted his resume to numerous places. During this time, Luis stumbled upon Network Marketing. He said,
"I quickly fell in love with the industry, but sometimes love is not enough. During my first two years in Network Marketing I only earned € 35. Many people would have lost hope and given up by then, but I realized this was a real profession that needed all of my efforts and dedication."
After struggling for the first few years in the business, Luis began seeing some positive results. In February, 2019 Luis found Kuvera. When asked what drew him towards Kuvera he said,
"The thing that amazed me about Kuvera was the fact that they offer a fundamental, but unusual service. They offer the opportunity for people to educate themselves about the most used tool in the world: money. There is so much ignorance today when it comes to finances and Kuvera is fighting this ignorance with the power of knowledge."
Luis devoted his time and efforts to his Kuvera business and quickly started seeing positive results. With his hunger for success, his desire to help others, his goal to grow every day, and a great team of support, Luis has become a very respected leader. He currently holds the highest rank in Italy where he is viewed as a master distributor.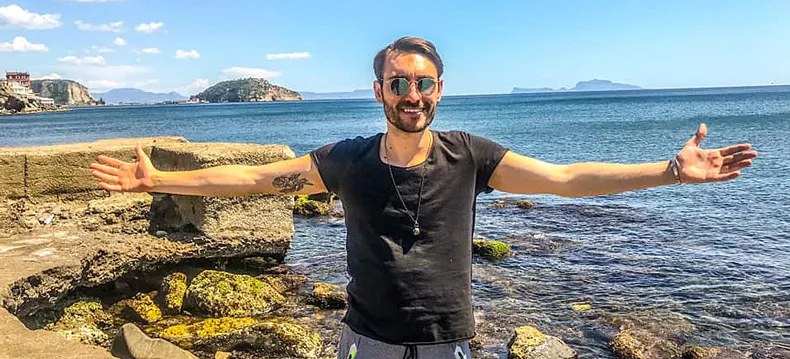 "There are three things that really helped me achieve success with Kuvera. Faith in myself, faith in my team, and all those who have been by my side supporting me along the way. Throughout my journey I have been blessed to meet so many wonderful people" 
Luis believes it's important to take this industry seriously. He advises those just starting out in the business to take the time to fully understand it. He sees many people join the Network Marketing industry for fun, and believes that if you treat the industry like a game, you won't get the results you want. He believes if you treat the industry seriously and professionally, it will pay you back what you deserve.
Luis's new mission in life is education. His goal is to impact as many people as possible with the education Kuvera provides because he's seen both mental and economic shifts for those who have engaged in Kuvera's products and services.
About Kuvera
Kuvera, a subsidiary of Investview, delivers financial education, technology and research to individuals through a subscription-based model. Kuvera provides research, education, and investment tools designed to assist the self-directed investor in successfully navigating the financial markets.
These services include research, trade alerts, and live trading rooms that include instruction in equities, options, FOREX, ETFs, binary options, crowdfunding and cryptocurrency sector education.
In addition to trading tools and research, Kuvera also offers full education and software applications to assist the individual in debt reduction, increased savings and budgeting.
Each product subscription includes a core set of trading tools/research along with the personal finance management suite to provide an individual with complete access to the information necessary to cultivate and manage his or her financial situation. For more information, please visit kuveraglobal.com