Univera Abandon Network Marketing
October 1, 2020
By Team Business For Home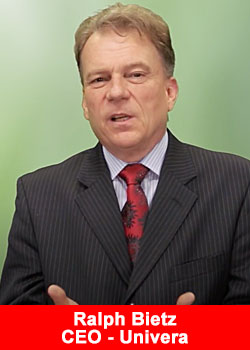 According to a email to the Univera associates:
Dear Associate,
It is with a heavy heart that we announce that Univera ownership has made the difficult decision to transition the company from a network marketing organization to sales strictly through e-commerce channels.
Owners and management of Univera have attempted to make the transition easier for Associates by providing Associates with a "grace period" in which to collect a few more commissions and time to identify companies where you might take your talents after Univera transitions. The last day for Associates to earn commissions will be November 30, 2020, and so the last commissions payment will be made in December. After that, all Associate Agreements will be cancelled and Univera will become an e-commerce company.
Univera as an online-only brand will have a smaller selection of products, however, we can assure you that 30+ products will remain available for purchase in the new Univera ecommerce company.
This includes our top sellers such as Xtra®, km®, RegeniCARE®, Aloe Select® Mango, RegeniFREE®, Level G®, Rhythmatix®, and many others to round out the 30+ items.
We are still finalizing the details of our transition from direct sales to e-commerce but do not have any more details to provide at this point. We will have further details when we make a formal announcement on October 1st.
Please attend our Monday night Zoom meetings for further communications and listen for the official announcement on October 1. Until then, please treat each other as Servant Leaders and be sensitive to all who are ending their legacies with Univera.
From the bottom of our hearts, thank you for all you have done to bring the best of nature to humankind.
Yours in health,
Dr. Ralph Bietz
President & CEO