Zoe Cooke From The UK Achieves Double Diamond Rank At Valentus
October 1, 2020
By Team Business For Home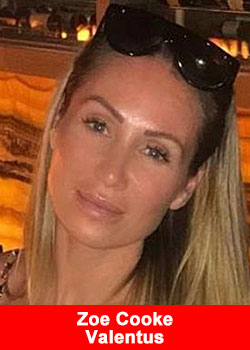 Zoe Cooke stated upon her achievement:
In 2019 I joined Valentus after being 2 other network marketing companies that just weren't for me. I felt instantly happy with Valentus.
I knew this was the company for me and started to build a strong customer base and team quite fast. Everyone loved the products and I had such good feedback. I could see massive potential with this company and woke up each day excited about my new journey.
I'm a single parent to three young boys. I have had a hair extension business for the last ten years. I enjoy it and fully appreciate all of my clients, but I wanted more out of life. More freedom, flexibility, and finances.
Within 11 weeks of joining I reached my first leader position Structured Emerald. But It wasn't all plain sailing from there …. I lost amazing people …. I found amazing people, but I always knew quitting was never an option. I massively appreciate the harder times as it has made me a much better leader.
In May 2020 I reached my Diamond promotion and my business had really started to take off, all the hard work for the past 15 months was really starting to pay off.
In June 2020 only a month later I reached my Double Diamond position at this point I was able to drop my working days to only one day per week in the salon giving me the time freedom I needed as a lone parent. 
Valentus helped my get out of all debt. I've been on multiple holidays with my family. I never had to miss a single moment with my children due to work commitments. I have met friends for life. Most importantly I've grown so much as a person.
I wake up daily and look forward to work as I'm surrounded by likeminded people on the same mission creating better futures, better minds, better body's and better business. I feel so grateful to have found Valentus.
About Valentus
In Latin, the word "Valentus" means "prevail," defined as proving to be superior in strength, power, and influence. Recognizing that, we could n0t have picked a more fitting name for a company that strives to be the example in an industry that deserves a leader to follow.
Since day one, our focus, our passion, and our commitment have been to create a company, a product line, and an opportunity built on a foundation of integrity.
From creating significant levels of income, to building strong networks, healthy long-lasting relationships, making new friends, participating in activities you never even knew existed, having the time to do the things you love with the people you love to be with, VALENTUS can help you PREVAIL in ALL of your goals!
For more information please visit www.valentus.com
Recommended Distributors Valentus