ARIIX Scores 12 Wins In The 2020 One Planet Awards
November 9, 2020
By Team Business For Home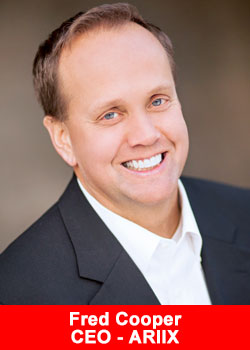 The 5th annual One Planet Awards results are in, and ARIIX® is proud to announce that the company was named a Grand Winner in addition to winning ten Gold Awards and one Silver Award.
The coveted One Planet Awards is the world's premier awards program honoring the best in business and professional excellence in every industry worldwide. Organizations from all over the world are eligible to submit nominations, including public and private, for-profit and non-profit, largest to smallest and new start-ups.
Judges from a broad spectrum of industry voices from around the world participated and their average scores determined the 2020 award winners. Winners will be celebrated and presented their awards during a virtual awards ceremony in December.
GRAND WINNER | ARIIX
GOLD WINNERS
FRED COOPER | Lifetime Achievement Award
Fred's international business leadership is shaping the future of commerce.
DEANNA LATSON | Woman of the Year in Business & the Professions
Deanna educates, inspires, and empowers others across the globe.
RILEY TIMMER | Operations Executive of the Year
Achieved record-breaking growth in Japan and Europe.
ARIIX | Most Innovative Company of the Year
ARIIX Increased global sales through innovative infrastructure and pioneering programs.
LIFESTYLE PERKS | Milestone of the Year | Partners and Distribution Growth
Lifestyle Perks has contributed to ARIIX Representative growth by 47%!
Digital Campaign of the Year | Online Community
Creating connections, ARIIX social media engagement increased by 300%!
ARIIX CONNECT™ | Best Mobile Sites & Apps of the Year
ARIIX provides Representatives cutting-edge, phone-based business-building tools.
PURITII™ HOME DETOX | Best Product | To Combat and Reduce the Impact of COVID-19
Puritii Home Detox kills 99.999% of viruses and bacteria.
PURITII HOME DETOX | New Product or Service of the Year
Puritii Home Detox kills 99.999% of viruses and bacteria.
ARIIX PARTNER SUPPORT | Customer Service Team-Department of the Year
ARIIX Partner Support creates future company leaders.
 SILVER WINNER
ARIIX | Company of the Year
Increased global sales through innovative infrastructure and pioneering programs.
"We are excited to have been honored so highly in the One Planet Awards! This has been an outstanding year filled with lucrative partnerships, new products, and a new way of doing business in 2020.

In a year where virtually every business was in decline, we've continued to thrive. There's nothing we can't do together, with our Representative family, and these awards affirm our commitment to being the No. 1 social selling company in the world,"
said Dr. Fred Cooper, ARIIX CEO.
About the One Planet Awards
One Planet Awards recognizes companies for their business and professional excellence. The One Planet Awards honors are currently conferred in category sections which include outstanding individuals, executives, teams, new products and services, PR, Marketing, and Corporate Communications, and organizations from all over the world. For a complete list of the 2020 One Planet Award winners, visit oneplanetawards.com/2020-business-awards-winners/.
About ARIIX
ARIIX is a unique and disruptive international opportunity company that creates efficacious, toxin-free products developed through a global distribution channel of independent Representatives. Founded in 2011 and now merged with NewAge, Inc. — an omni-channel sales and distribution company with access to multiple channels, plus a network of independent business owners across 60 countries worldwide — ARIIX is one of the fastest-growing direct selling companies with a presence in over 40 countries. For more information, please visit ariix.com or call 1-855-GO-ARIIX.