Charlie Marie Wilson From The UK Achieves Diamond Rank At Valentus
November 16, 2020
By Team Business For Home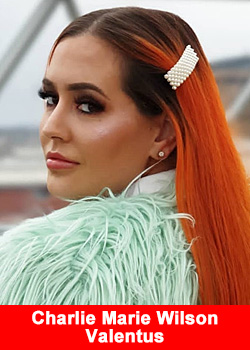 Charlie Marie Wilson stated upon het achievement:
I started Valentus in August 2019 while working my seasonal job in Mallorca. I was very skeptical about the business, so much so, I previously turned it down twice. It was only when I realized that my life was never going to progress from where it was currently.
I was working 6 months of the year, to fund my winter travels around the world, to come back broke, ready to do it all over again. Then I decided to take a look at this business after seeing a friend promote the products.
I had absolutely no idea if it would work or not, but because so many people were waiting for me to fail. I was determined to make a success of it. I achieved my Diamond rank in just 9 months during Covid-19 with no previous MLM experience.
I built a global team, have been on several holidays, was able to quit my seasonal job during the lockdown, paid my grandmothers debts off, helped 1000s of people work on their mindset and helped them get their business started.
This is by far, the most rewarding thing I have ever done in my life, being able to help so many people change their lives and better their mindset is just incredible and I can't wait to see where my team will be in the next 12 months.
Thank you for this amazing opportunity, I am forever grateful.
About Valentus
In Latin, the word "Valentus" means "prevail," defined as proving to be superior in strength, power, and influence. Recognizing that, we could n0t have picked a more fitting name for a company that strives to be the example in an industry that deserves a leader to follow.
Since day one, our focus, our passion, and our commitment have been to create a company, a product line, and an opportunity built on a foundation of integrity.
From creating significant levels of income, to building strong networks, healthy long-lasting relationships, making new friends, participating in activities you never even knew existed, having the time to do the things you love with the people you love to be with, VALENTUS can help you PREVAIL in ALL of your goals!
For more information please visit www.valentus.com