Elepreneurs Hosts First-Ever Virtual Diamond Club Event
November 23, 2020
By Team Business For Home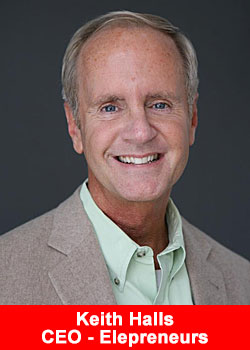 Elepreneurs, a leading producer and distributor of nootropic, functional beverage products with a focus on health and wellness, hosted a first-of-its kind event for distributors that achieved the level of Diamond and above.
The virtual gathering and interactive workshops, held Nov. 13-14, featured targeted training, recognition opportunities and motivation from top leaders.
Additionally, Elepreneurs hosted a separate, unique "Go Diamond" event open to all Elepreneurs distributors which included special trainings focused on supporting distributors in their efforts to achieve Diamond status.
In total, more than 3,600 distributors attended and participated in the two live leadership training events.
"Last weekend, we recognized all of our distributors who achieved or maintained the rank of Diamond. The rank of Diamond is a very important foundational one and it was wonderful to celebrate with those who achieved it."
said Keith Halls, CEO for Elepreneurs.
"Additionally, we provided new training and resources for all of our distributors who are working hard to achieve their goals. I'm inspired by their level of dedication in sharing our products and our opportunity with others."
About Elepreneurs
Elepreneurs is on a mission to help elevate your life through patented nutritional products, life-changing virtual success training, and a unique rewards program.
Elepreneurs actually builds happiness right into our powerful nutritional products. The superior, scientifically backed ingredients stimulate the happiness hormones — dopamine, oxytocin, serotonin, and endorphins — which we refer to as D.O.S.E. For more information, visit www.elepreneur.com.
Recommended Distributors The Happy Co.