Stefania Lo Gatto Top Speaker At The Business For Home Virtual Conference
November 26, 2020
By Team Business For Home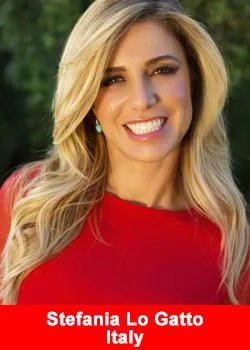 Order your "special early bird priced" ticket here
Stefania Lo Gatto, from Italy,  resides in Dubai, and is together with her husband, in the top 10 of the Business For Home top earner ranks.
Stefania a professional networker, mother,  but first of all she is a woman who wakes up with a smile. Stefania says:
"My job is to help people believe in their dreams and conquer them one by one: when they hold them in their hands, their joy is also mine. After all, nothing is difficult if you know how to do it , not even when it comes to snatching its most distant star from the sky."
Network marketing was a new challenge for me, the first of my life faced alone to achieve economic independence, but it was the spark to start living again as I always dreamed of, for me and my children.
Network marketing is independence and freedom to organize your time: at work, with friends, with family… and with yourself.
Network marketing is friendship, empathy and sharing successes , because I am always by the side of those who believe in it and work hard.
Network marketing is the closest star in your sky, if you just believe it.
Meet Stefania Lo Gatto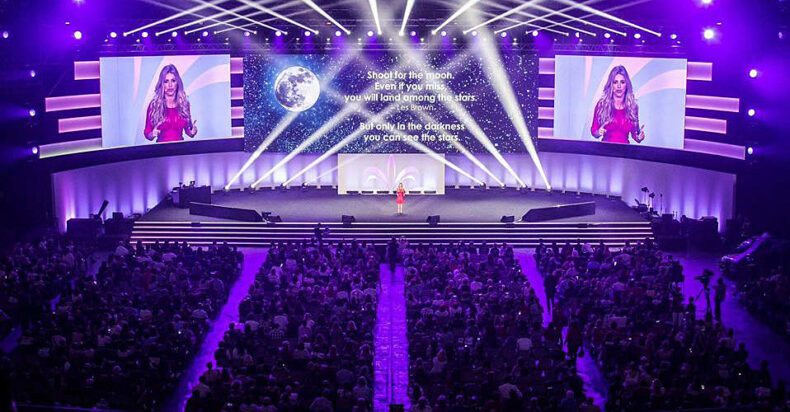 An "special early bird priced ticket" is just $35 for all 3 days!
Young network marketing leaders, fast rising stars, as their mentors will share their methods and "secrets" to recruit, team up and build a large organisation.
30+ Top speakers from Asia, Europe, Africa, Latin America, Middle East and the USA!
Order your "special early bird priced" ticket here
April 2 – 4, 2021
"What's possible for one is possible for all, Network Marketing makes ordinary people to be extraordinary".
A ticket is just $35 for all 3 days!
Order your "special early bird priced" ticket here
About Business For Home Virtual Conference
The virtual conference is delivered to you in a completely generic format. No companies or products are ever mentioned, so you will feel safe to share this ultimate training event with your Team. Emerge from this new era as a true leader. Unveil the secrets of influential network marketeers from all over the work at our event.
And there is no better place to invest in yourself than the upcoming Business for Home Virtual Growth Conference, a three-day life changing experience that features renowned legends and rising stars.
Learn how to excel in your business and be empowered by successful leaders that will provide you with the necessary tools to become a better version of yourself. For tickets please click here, for the conference overview with 30+ speakers please click here.