VIIVA Reaches $66 Million In Sales In First Year
November 3, 2020
By Team Business For Home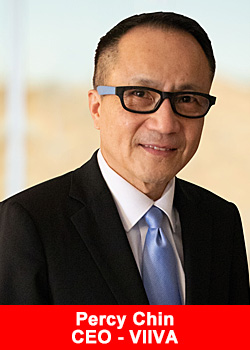 International social selling company, VIIVA, has amassed $66 million in sales in only its first year. VIIVA, which is headquartered in Lehi, Utah, first launched in the United States in October of 2019 and has grown quickly ever since.
VIIVA President of Sales and Marketing, Craig Johanson, stated,
"To reach $66 million in sales in our first year is extraordinary! Few companies achieve that level of success so early on. It's a great tribute to our Brand Partners and corporate executives working closely together to deliver on a sales strategy that delivers results."
Additionally, Viiva has introduced five new products in just five months, with an emphasis in anti-aging. VIIVA's COO Devin Glazier said,
"We have been aggressive in expanding our product offering during Q2 and Q3 to attract additional customers and Brand Partners. That strategy has worked."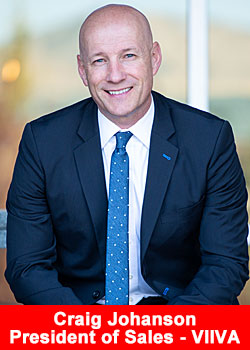 VIIVA's newly announced Global CEO Percy Chin, whose experience includes executive positions at Heinz, Amway, Budweiser, and Herbalife, elaborated on what has created VIIVA's success saying,
"VIIVA has not only found a way to maintain sales throughout this pandemic, but we have adapted to the new climate of business have have grown every month this year."
With a global vision in mind, VIIVA has quickly expanded throughout this first year, opening up international offices in the United States, China, Mexico, Colombia, Taiwan, and Bolivia.
The company will officially launch in Mexico, Colombia, and Bolivia later this month.
About VIIVA
Founded in 2019, VIIVA is a social marketing company with products to help you wake up and live your best day. These products are backed by science and deliver on growing and changing consumer needs.
The company's products, including its latest innovations NMN Premium and BioDerma Actives, are sold through its independent salesforce who utilize e-commerce, social media enabled platforms so their customers can enjoy VIIVA's high-quality products in a personal, convenient, and accessible way. For more information about VIIVA, go to www.viiva.com.